English

We believe that children should be inspired by the power of language. We ensure that our curriculum is broad, balanced and interesting so that the children enjoy developing their knowledge, skills and understanding as a reader, writer, speaker and listener. We are passionate about teaching pupils to speak and write fluently so that they can communicate with others. We provide many opportunities for the children to practise their literacy skills.
Reading
At Horfield, reading is important to us and we work hard to engender a love of and passion for reading in every child. This is an important part of our ethos and is embedded throughout the school.
We have a levelled reading scheme and every child has an individual reading book. Children have opportunities to read regularly to teachers, teaching assistants and volunteers. The children progress through the scheme until they become "free readers" at which point they can choose books from their class book corner or the library. We actively encourage parents to hear their children read every night and a Reading Record aids home/school dialogue in this area.
We are proud of our library to which we are continually adding books and every year group has an allocated time in the library each week. Our highly successful bi-annual Book Fairs raise lots of money for the purchase of new books so our library book are constantly fresh and updated, and never tired.
Writing
Our aim is for every child to enjoy writing and in every class we routinely provide lots of stimulating opportunities to encourage creativity. As well as teaching writing in a structured way through English lessons, we also offer children weekly opportunities to enjoy "free" writing where stimuli - which could be objects, art, music, images and short films - are provided to spark the children's individual creativity. "Imagination Stations", where writing is inspired through the children's own artwork, is embedded across the school and often results in stunning work.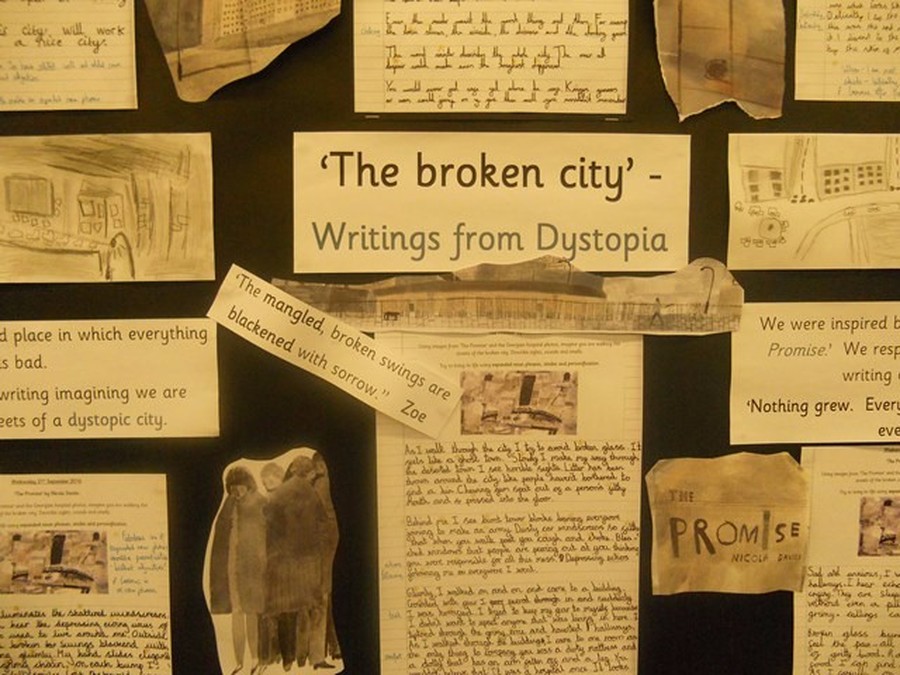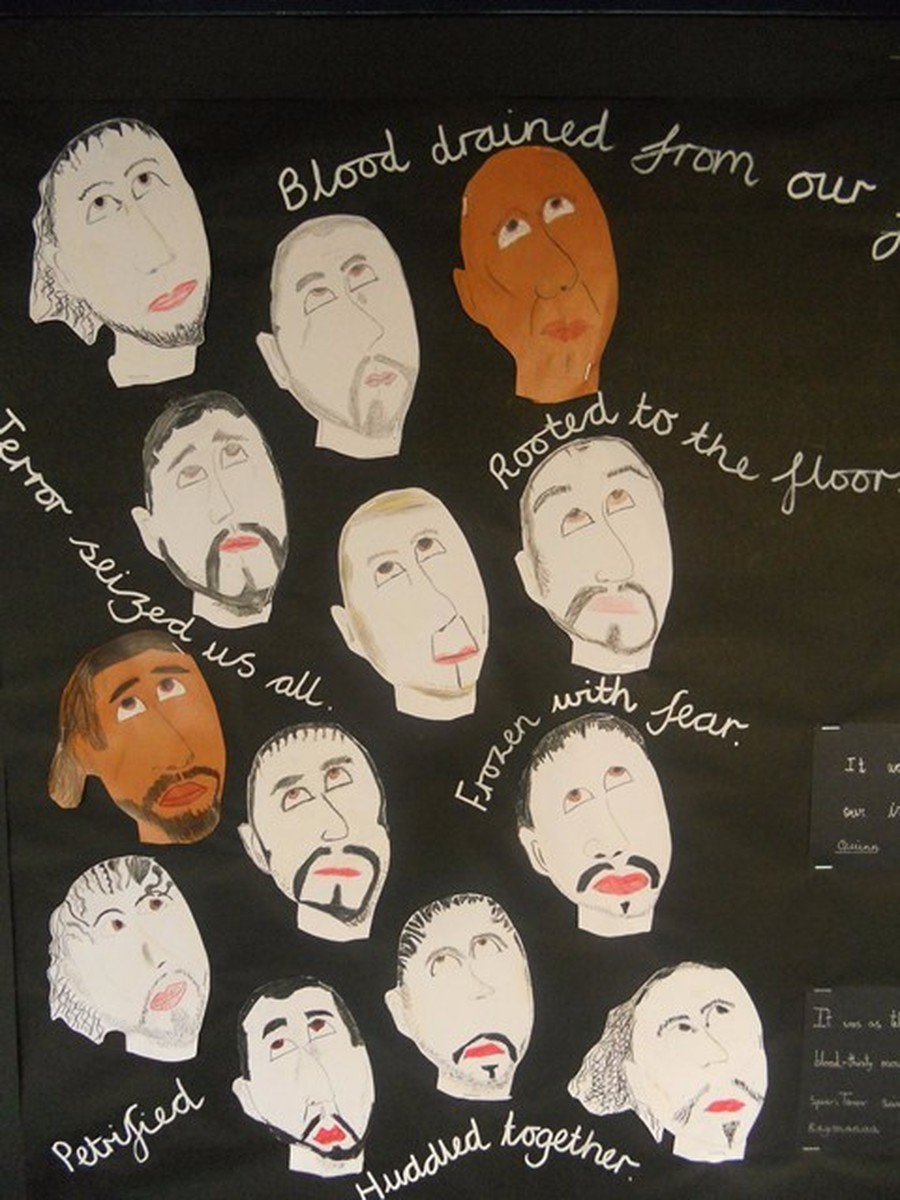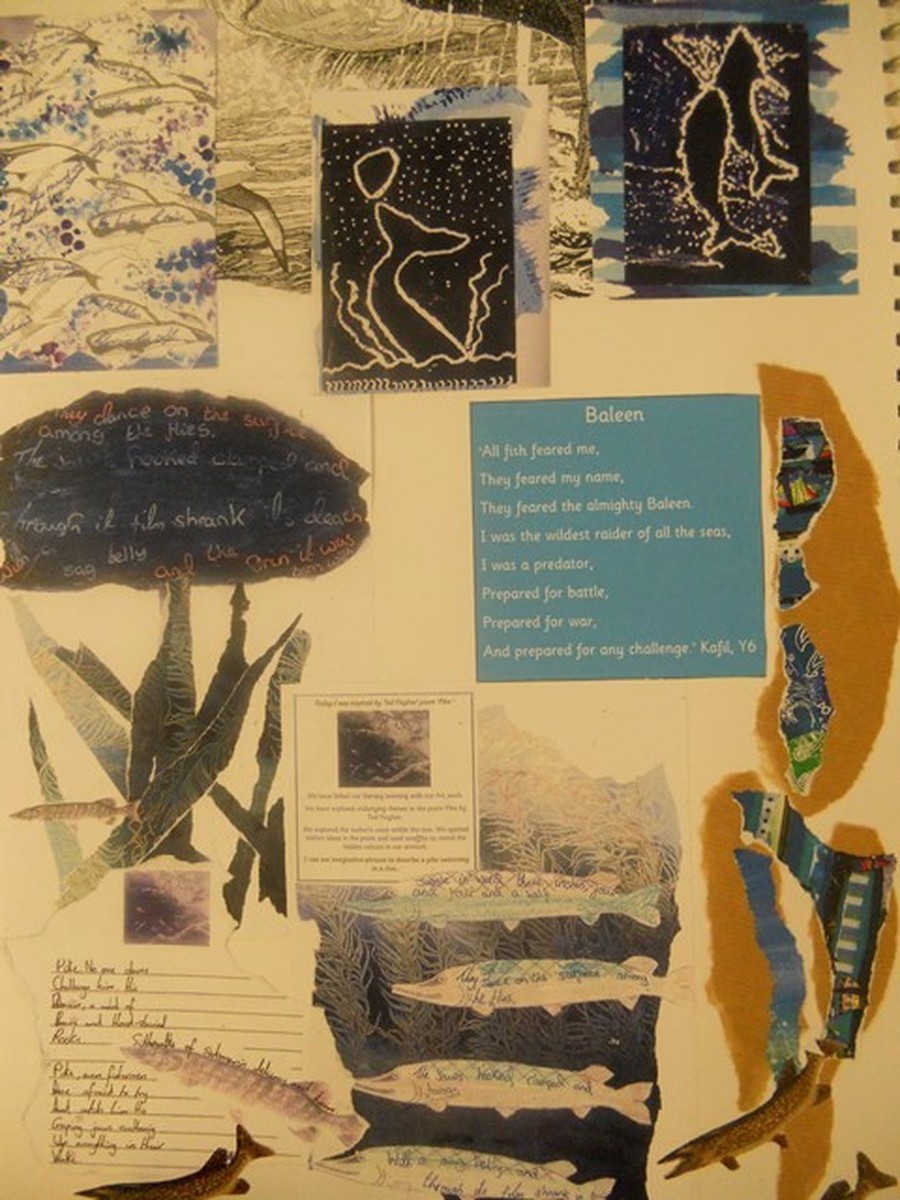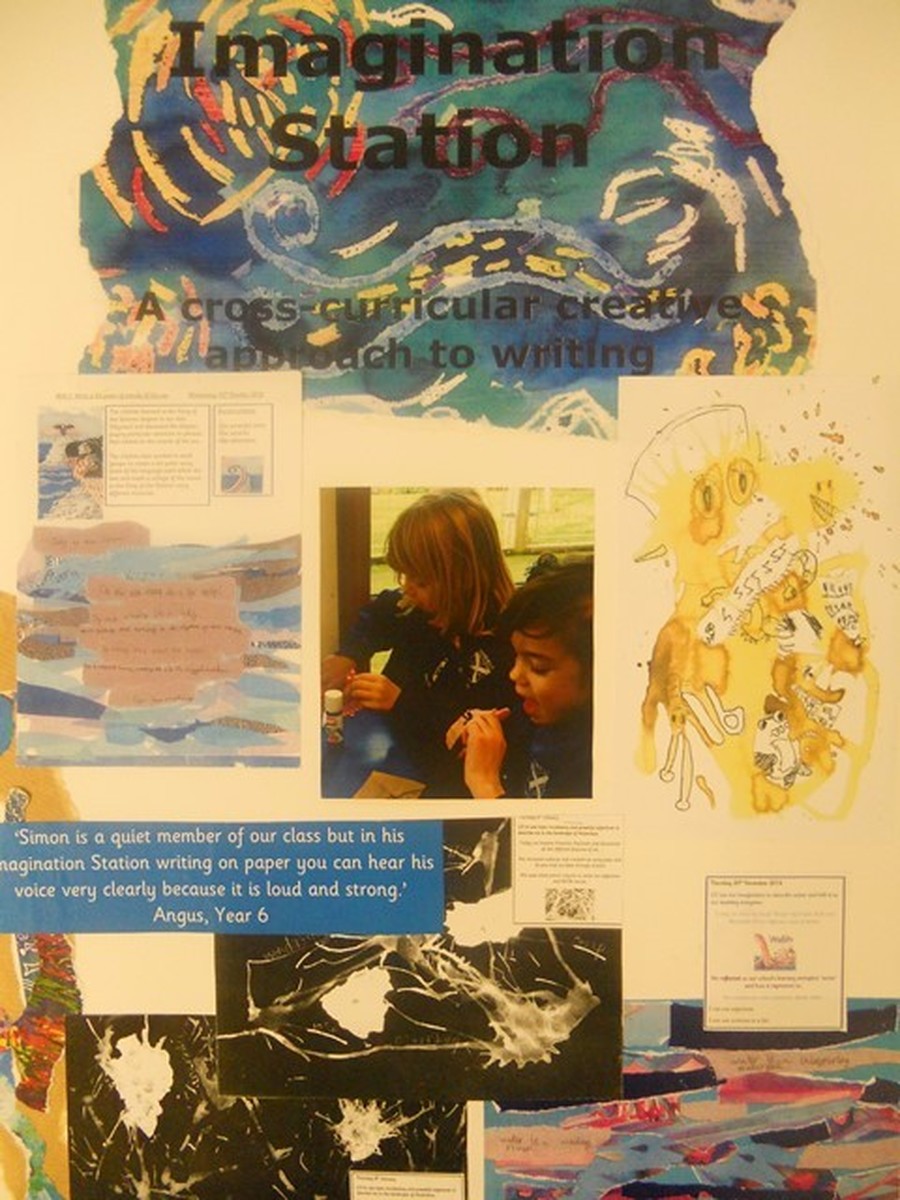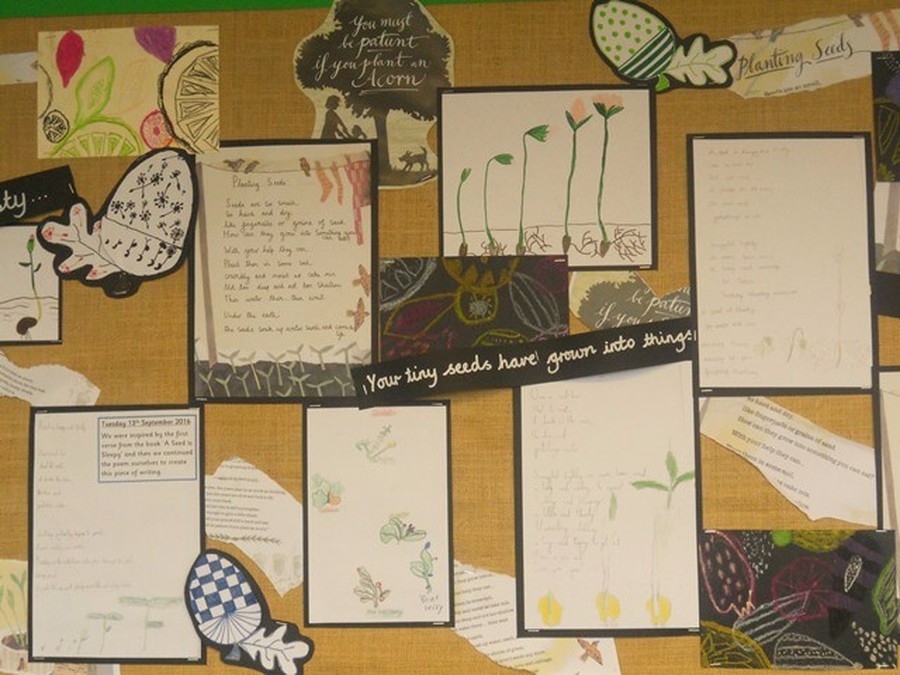 Spelling, punctuation and grammar
We have in place a rigorous and structured programme for teaching phonics, spelling, handwriting, punctuation and grammar which is firmly embedded across the school. We consider the teaching of these aspects of writing to be one of our strengths. Grammar is taught both discretely and through English lessons, and every Wednesday Years 2 to 6 have an early morning "Words on Wednesday" activity to help embed aspects of grammar and punctuation. Spelling has been a whole school focus for the past two years and a wide range of strategies for the teaching of spelling is nor firmly established across all year groups.
Spoken language
As a Gold Artsmark school, we place a heavy emphasis on the important of the spoken language through performance; in English, we focus on the dramatic performance. Children across the school are exposed to a wide range of performance opportunities either as participants or as audience. We are fortunate to enjoy visits from the Old Vic Theatre School twice a year where they entertain us with a Shakespeare performance and a version of the Nativity. Year groups enjoy occasional visits to the theatre to see shows which are linked to their topics of work. All children in Reception perform in their Christmas Nativity play and we have a thriving KS2 after school drama club which puts on regular performances.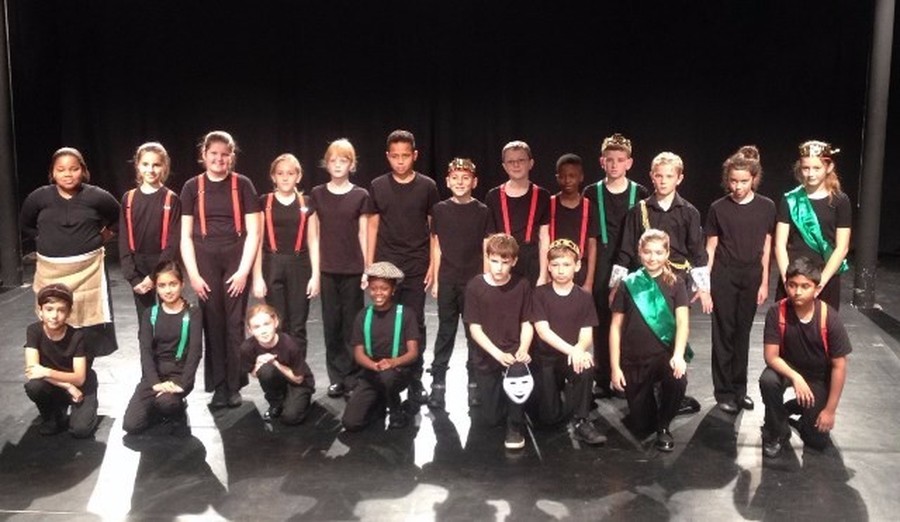 For the last few years, Year 6 has participated in the Shakespeare Schools' Festival, the UK's largest youth drama festival; in the last four years they have performed "Julius Caesar" (Redgrave Theatre), "Hamlet", "Romeo & Juliet" and "Macbeth". This year they performed "Henry V" and returned to the Tobacco Factory which is an amazing venue and such a great experience for young people to be involved in.
At the end of each year, Year 6 performs a large scale musical. These have included "Joseph and the Amazing Technicolour Dreamcoat", "Oliver!", "The Wizard of Oz", "Smike", "Peter Pan", "The Lion, the Witch and the Wardrobe" and "Alice Through the Looking Glass". However, we believe firmly in the small performance opportunities and not just the large, and so children are encouraged to perform at every possible opportunity, in whatever setting they feel most comfortable whether this is to their class, in an assembly or to an outside audience.