Welcome to Classes 1 and 2
Term 3
Visit from a builder!
Reception have started their "Imaginary World" topic and our classrooms have been full of story telling! We have been very inspired; we made boats for the gingerbread man to get across the river, a beanstalk for Jack to climb and had a whole day to celebrate Alison Hubble and her double.
This week we are learning all about the Three Little Pigs and we have had a special visitor - a builder! He delivered us some bricks for our construction area and taught us how to use them safely to build with. We are looking forward to getting busy building houses using straw, sticks and bricks.
Our Nativity
We really enjoyed performing our Christmas nativity this year. Mrs Peet wrote the play and it was called "A Christmas Message". Rehearsals started in November and then we were very excited to perform in front of all our families and friends on Tuesday and Thursday at the beginning of December. We had Mary & Joseph, King Herod, 3 Kings, lots of shepherds, angels, towns people, two camels, some stars and a big yellow moon!
We have been busy reading and writing!
Now we are in Term 2 we are learning to write words and sentences using the sounds we know as well as lots of tricky words!
We are so proud of what we have achieved so far in our writing.
We have been using the sounds that we have learnt to make words in different ways.
We have used our Outdoor Classroom to hunt for objects and match them to their initial sounds. This means we have to listen carefully and say the sound that we here. 'Orange. O-O-O Orange'.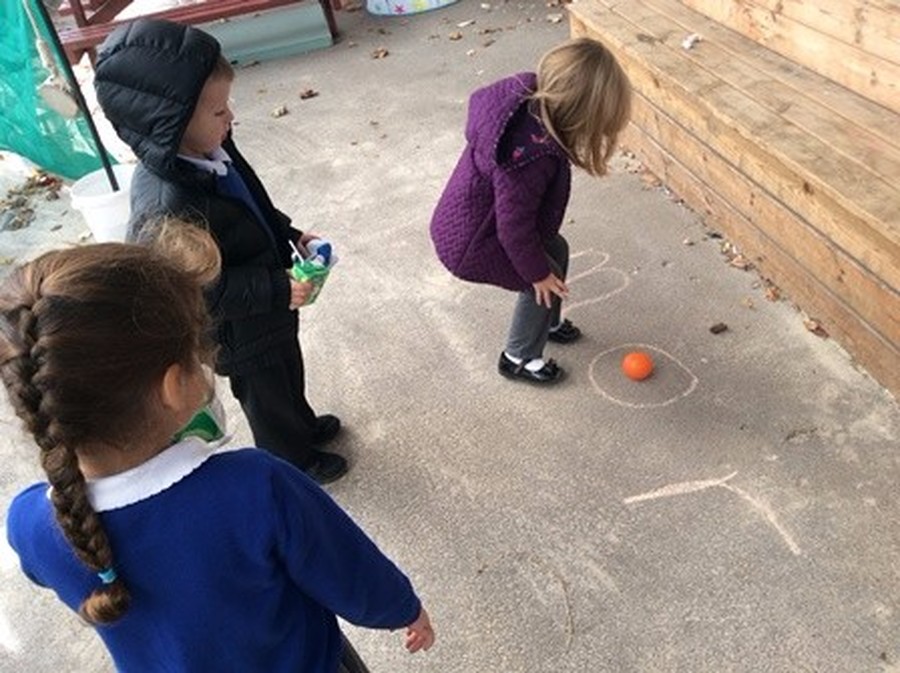 Our Buddies are so helpful! Here is Niko helping Lenny to read the start of his sentence 'I am…' and then to finish it by writing his name.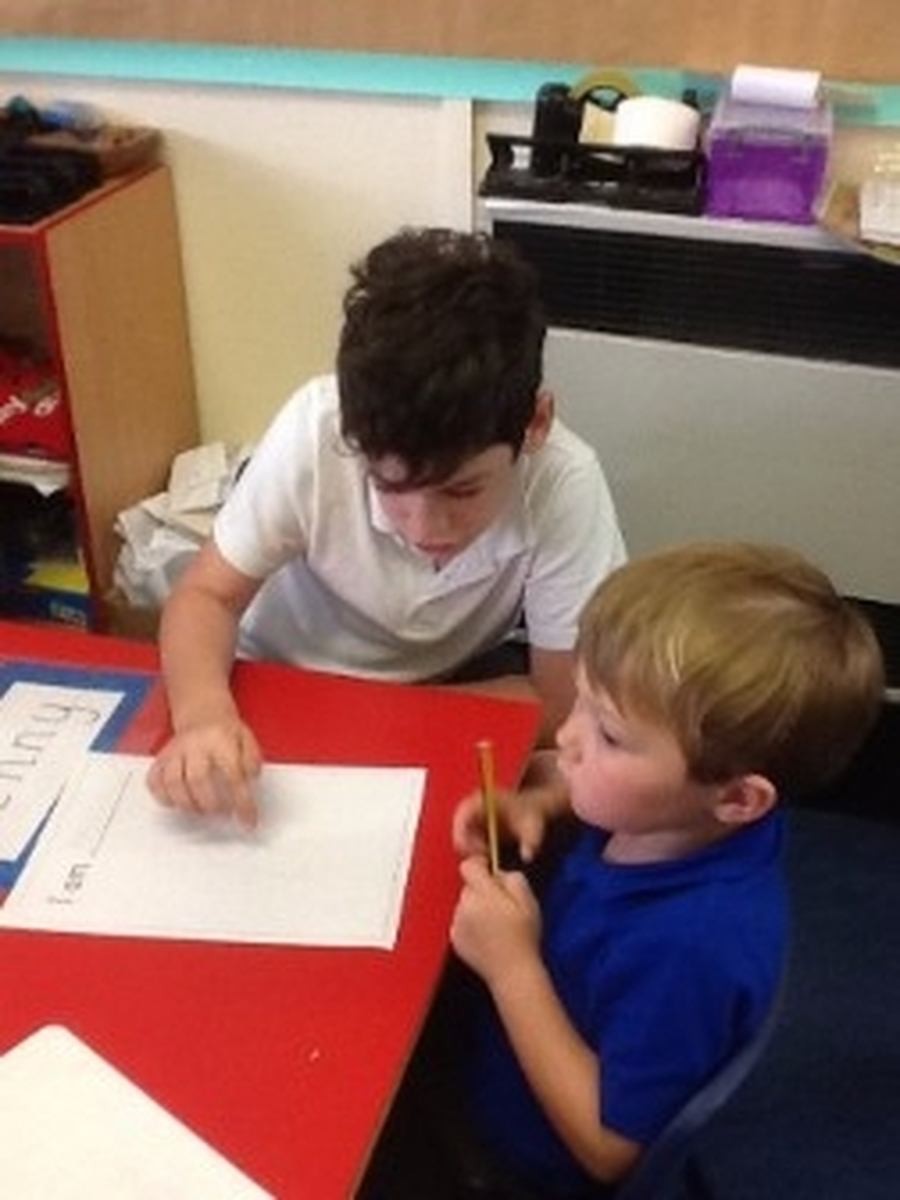 MacKai is using the magnetic letters "m-a-n. MAN".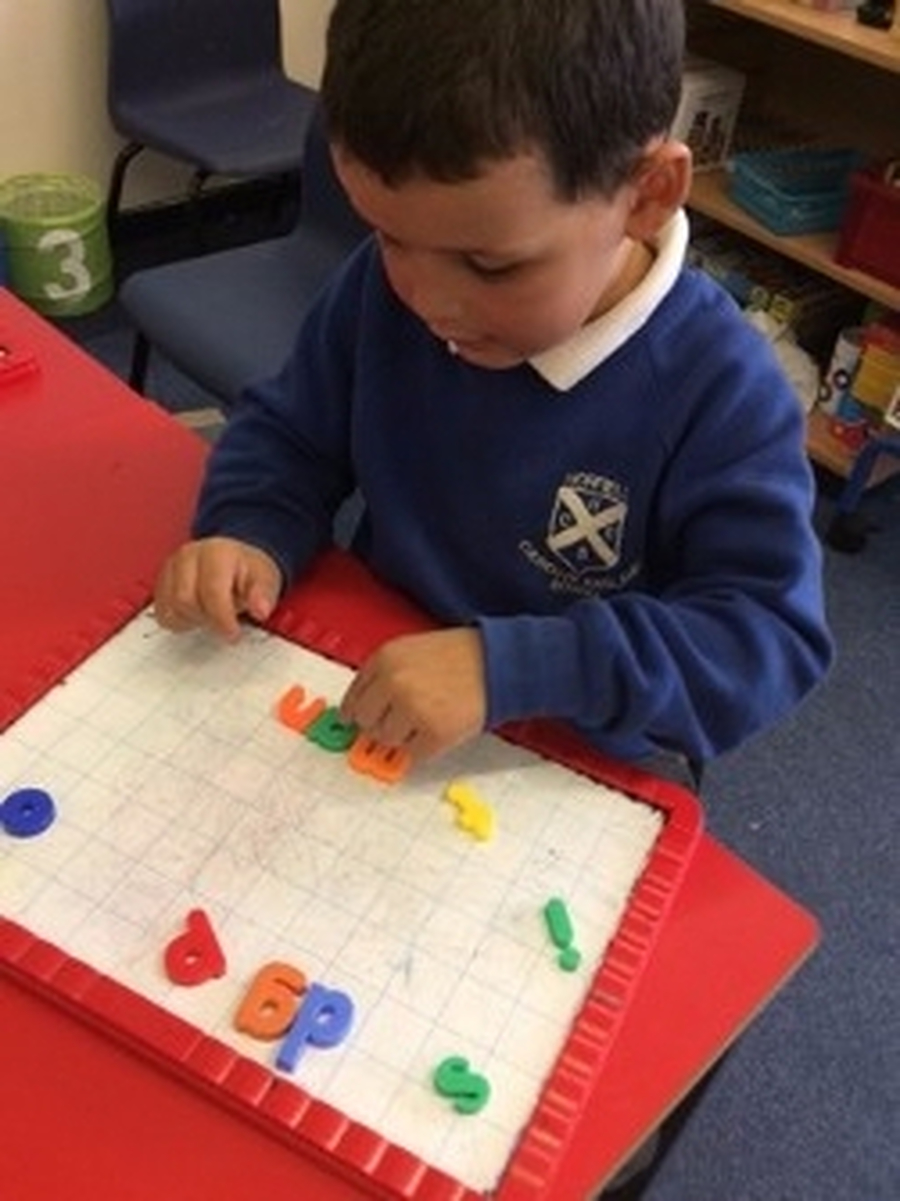 Lenny and Tahlil are using letter cards to build words as part of a game.
There are so many words to read and write!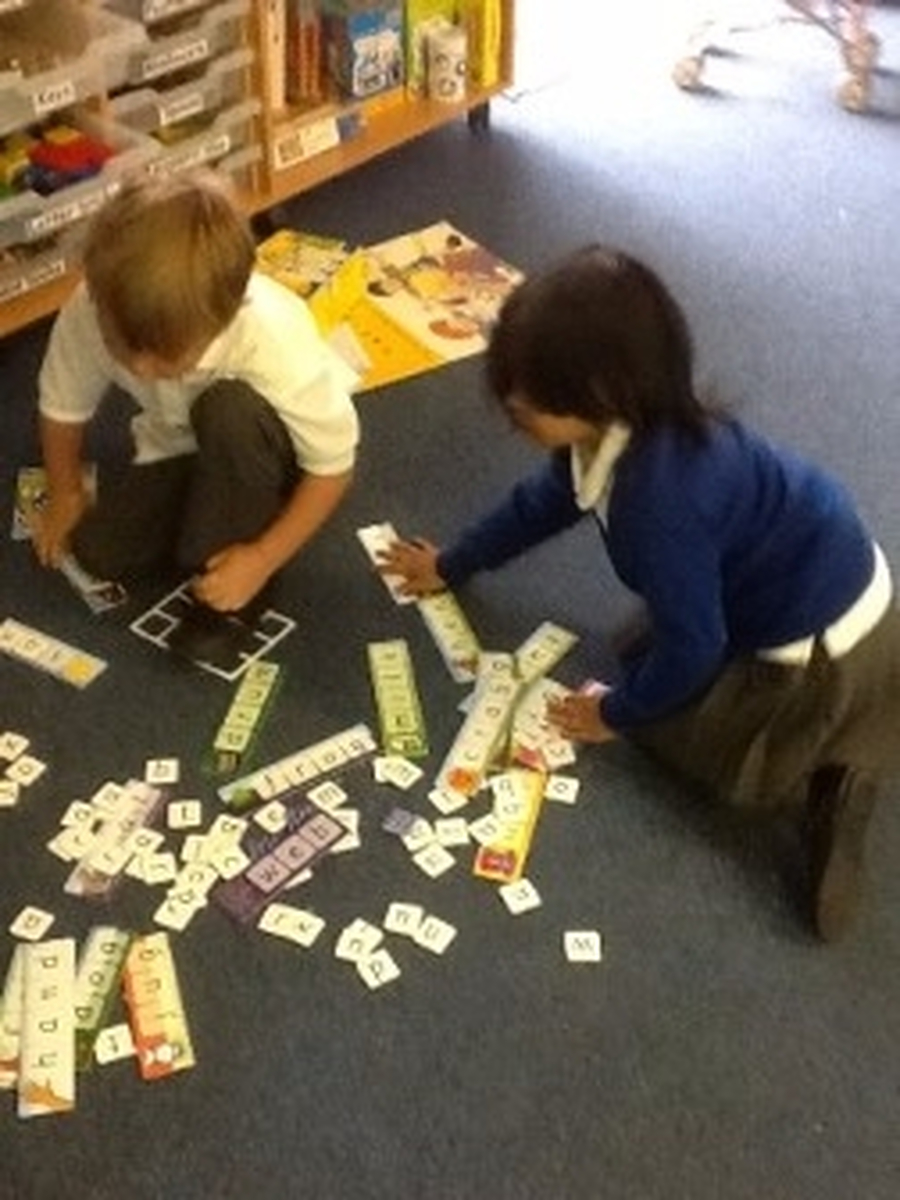 Greg and James getting cosy in the book corner. We love reading!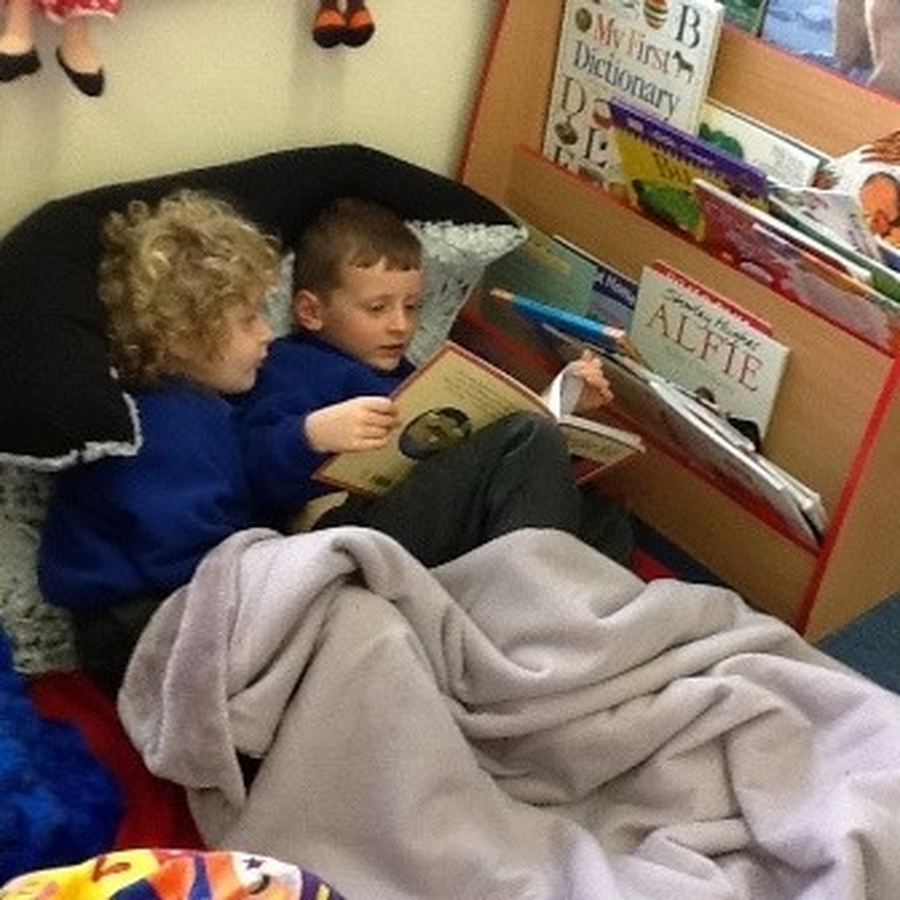 We have been exploring mark making in our classrooms. We have discovered we can do this in so many different ways and it is exciting!
Now that we have started to learn Phonics we think it is important to practise forming the letters. We love saying the Read Write Ink phrases to help us!
'Around the Apple, Down the Leaf' – a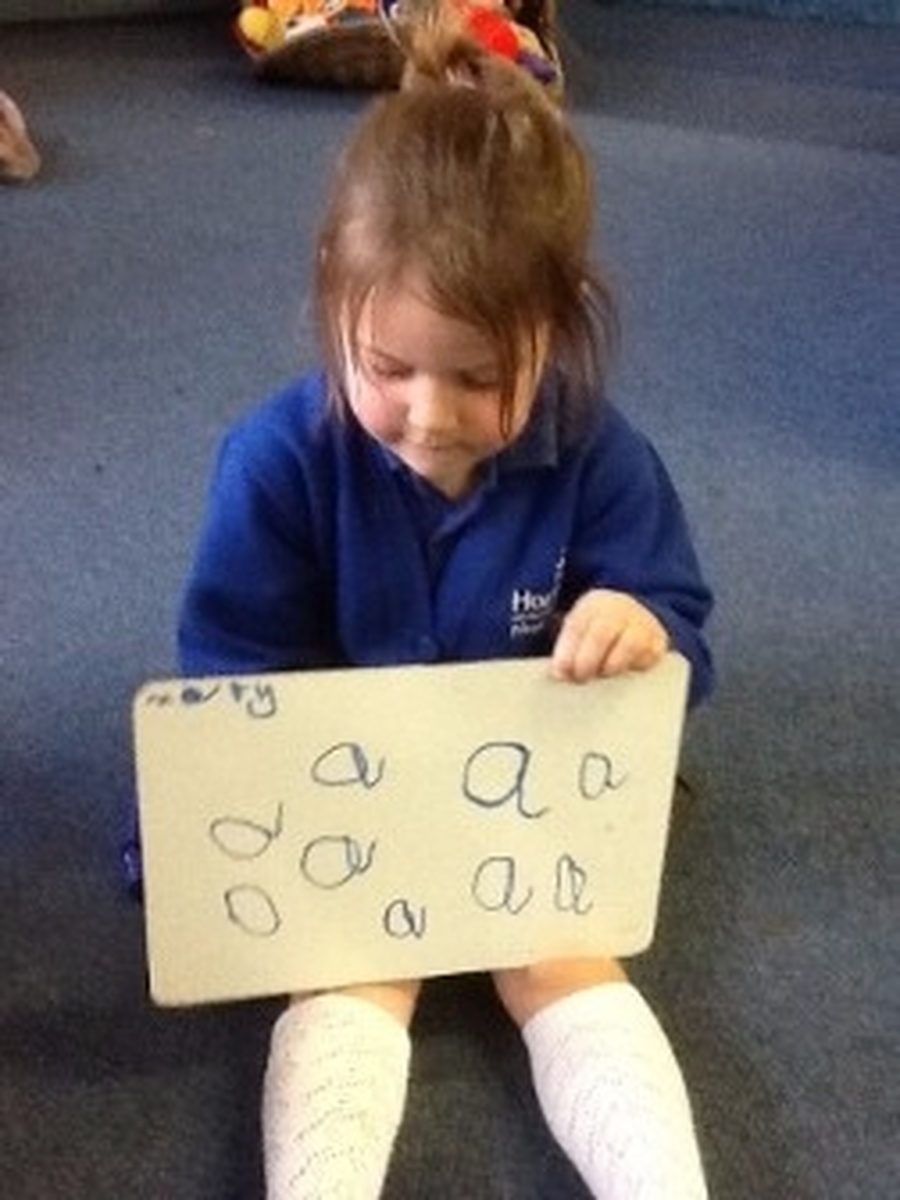 'Slither down the snake' – s
'Round his bottom, up his tall neck, and down to his feet' – d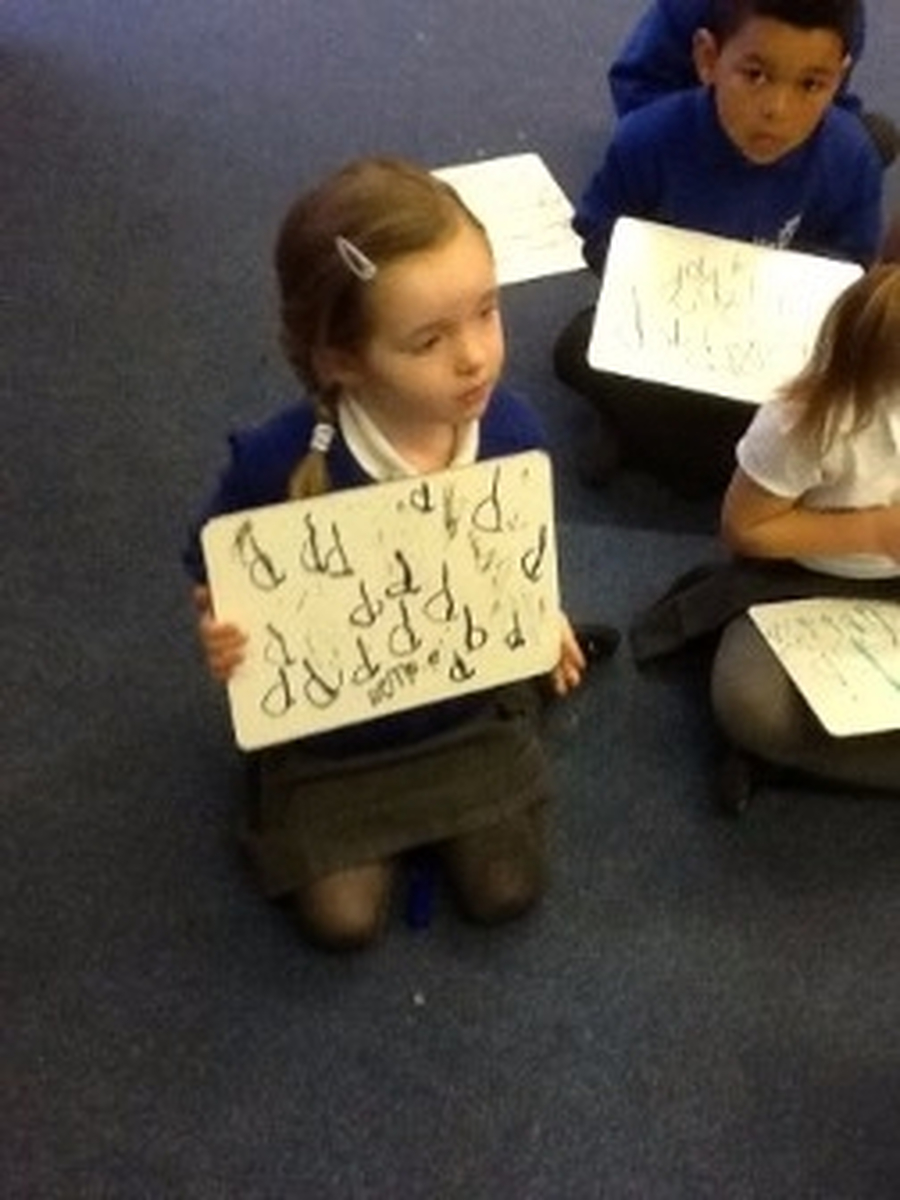 'Down Nobby and over his net.' N – Indiyah has chosen to form her letter n with playdough, how creative!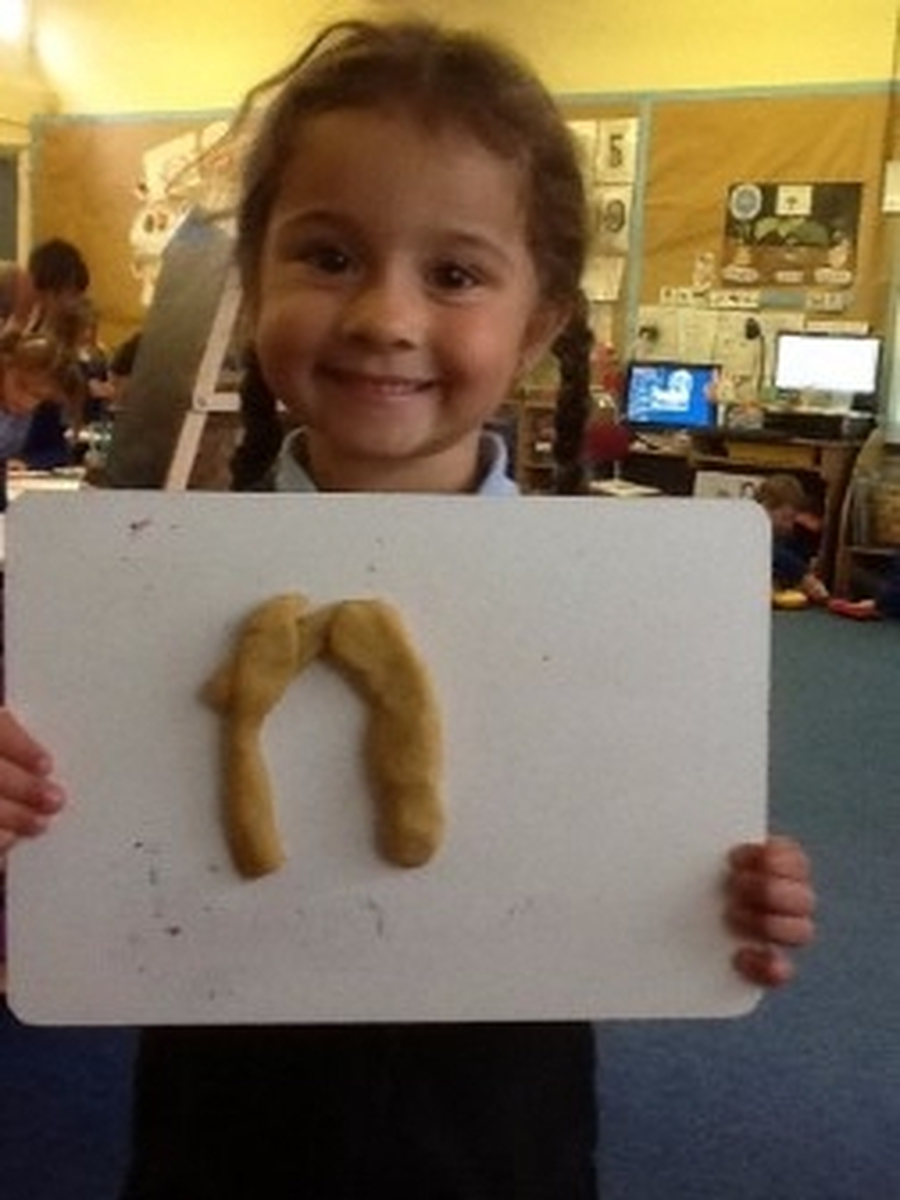 'Round her face, down her hair, give her a curl.' – g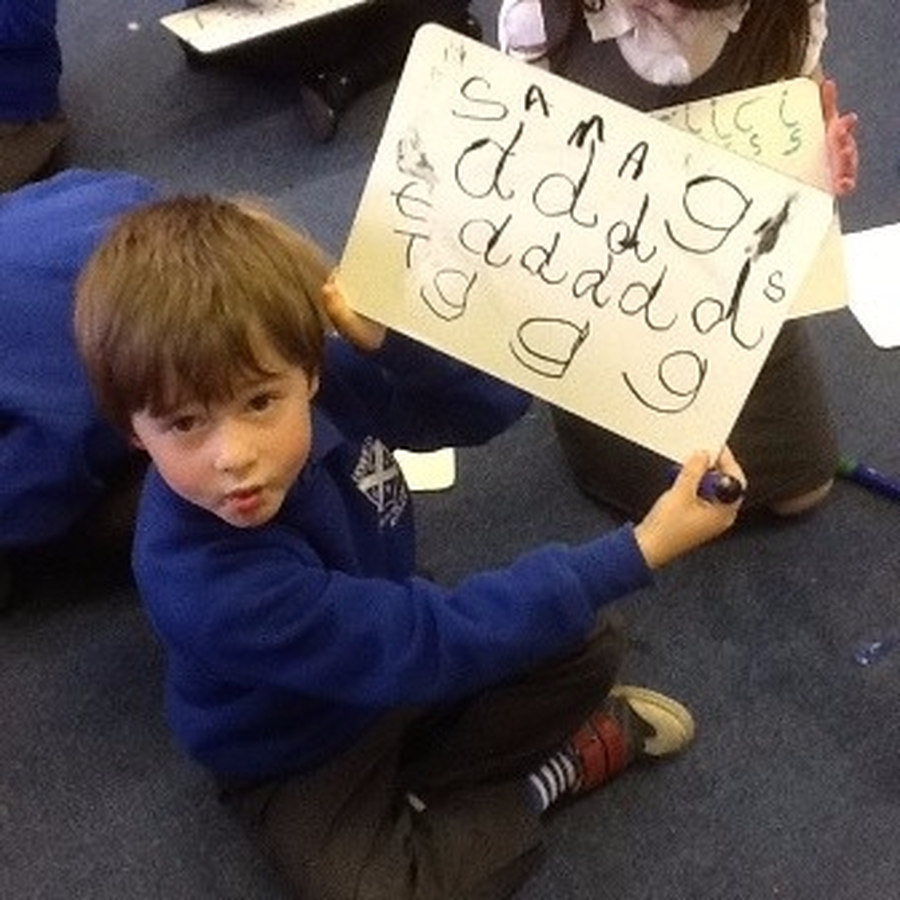 'Maisie, Mountain, Mountain.' - M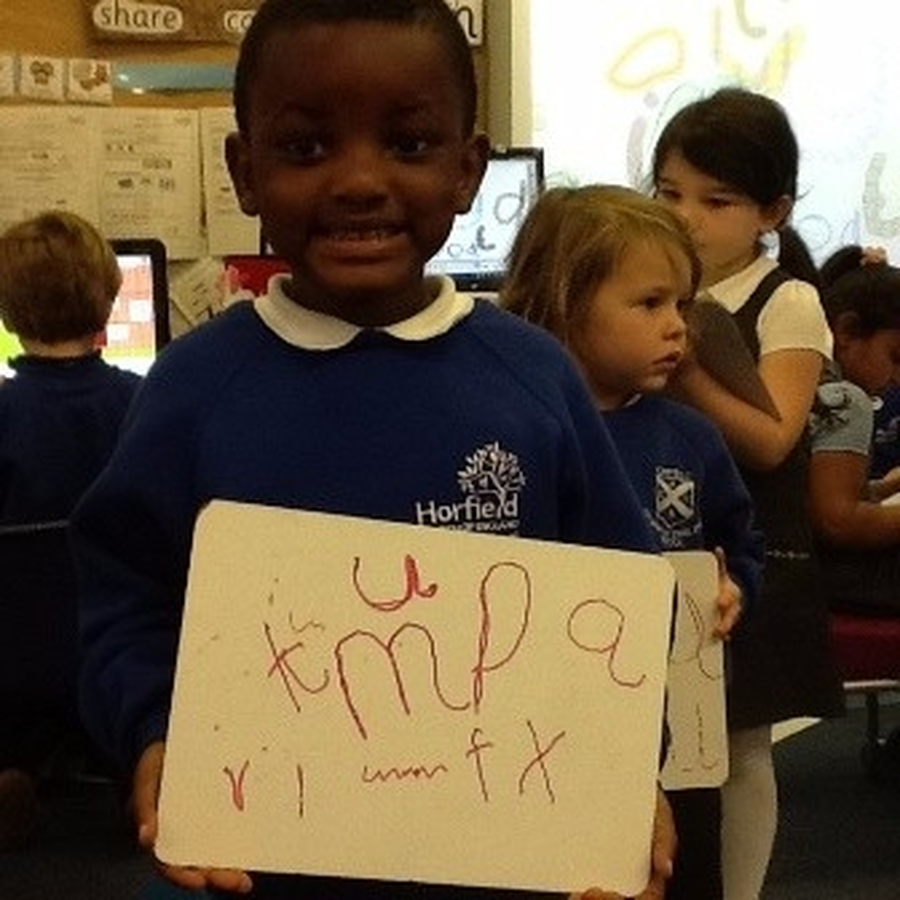 Welcome to all the new children who started school last Thursday. They are all settling in very well. From next Monday, the children will be invited to stay for lunch.
Please click on the link below which gives lots of detail and a reply slip relating to booking lunches for your child.