Welcome to Classes 9 and 10
One of the favourite days in Year 4 ..... Egyptian Day !!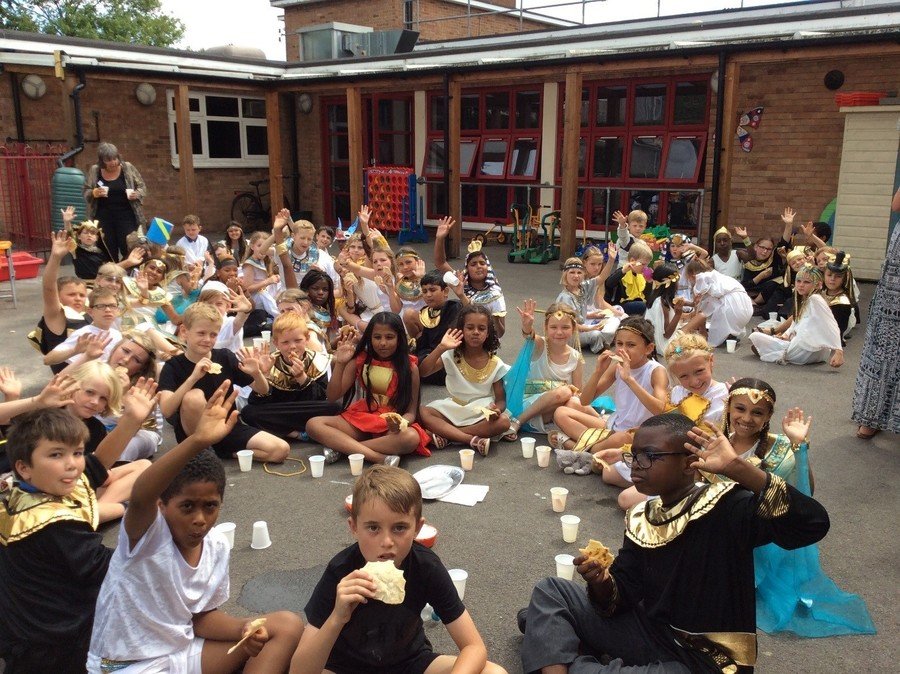 Senet Game
Today, in Year 4 we made Senet game boards. Senet is the oldest known board game and was invented by the Egyptians. We loved learning the rules and then playing the game!
Dutch Visitors
Classes 9 and 10 recently had a fantastic fun filled Dutch afternoon! We played games, sampled Dutch food and learned new Dutch vocabulary.
Egyptian Shadufs
In Year 4 this week we made Egyptian Shadufs. A Shaduf is a water collecting device that the Egyptians designed to help irrigate their fields. We tested ours and managed to bring water from a bowl to the table by pushing down on the weighted end of our lever.
Sports Day at Orchard School
On Monday, Year 4 went to Orchard school for a sports event with two to other local schools. We were led by the students in years 7, 8 and 9. We even recognised a few faces from when they were at Horfield! They taught us how to play Handball, Hockey, Lacrosse and Boccia (a game similar to bowls). We finished our day with a Tug-of-War, where Class 9 and 10 had to compete against each other!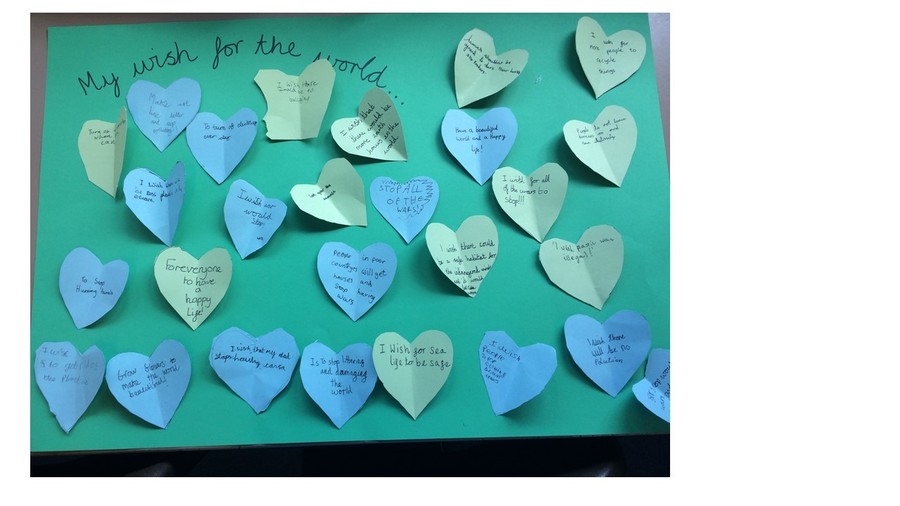 Science Week
Class 10 have been very busy during Science Week showing each other their science experiments that they have brought in from home.
We were particularly impressed by Lara's experiment. It did not work as well as she hoped the first time, so Lara went home and discovered what had gone wrong and came back to school the next day with her experiment all ready to WOW us! Great science skills Lara!
Water Cycles
In Year 4 we made mini water cycles. We drew the water cycle on the bag and we put blue water into the bags. We will watch over time to see what happens to our water.
Here are our predictions:
"The water might reduce."
"There will be condensation in the bag."
"It will become steamy – we'll make clouds!"
"There will be rain in the bag."