Welcome to Classes 9 and 10
Blast off!
During Science Week Year 4 were very busy designing and making rockets. The children were challenged to investigate what makes a rocket fly successfully and then design and make a rocket that could fly as far as possible with accuracy. They then went outside for 'blast off'! One rocket went well over 19 metres and as you can see, they all looked stunning!
Ashford Water treatment works trip
Year 4 went to the Ashford Water Treatment Works. We took part in 3 different activities: a tour of the site, some science experiments where we tested how safe two local river waters were and measured the speed of the flow of water in a river. It was a really exciting day!
Sue from the Ashford centre also came to school to help us carry out some science experiments. We did lots of different experiments including making mini volcanoes and bubble bombs using bicarbonate of soda, vinegar and boiling water. We loved experimenting and feel like we have learnt lots of new things.
Year 4 Reading Gladiators
Our team of Reading Gladiators are Barney, Kate, George P, Henry, Morgan, Erin, Lilly and Sophie.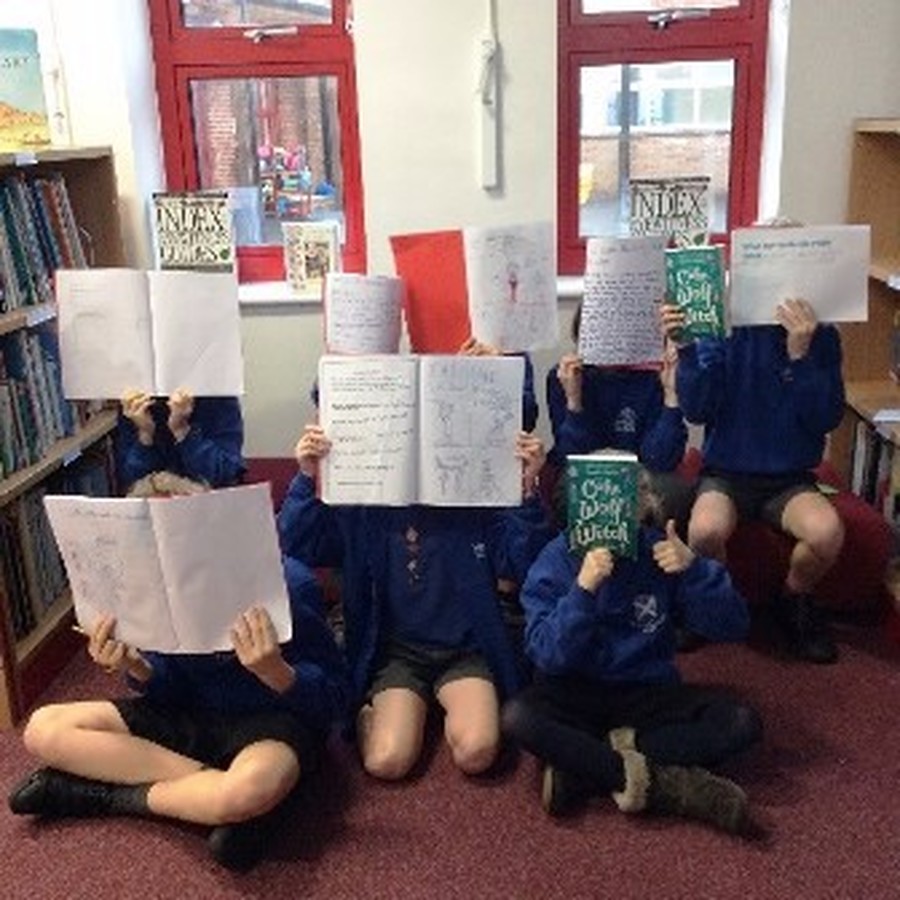 Reading Gladiators is nationwide reading challenge. We meet as a team once a week to review the books that we are reading. We are keeping our personal journals to show the journey of our reading and we are adding to our display each month to help inspire more of our friends to read these books too.
In class 9 we had a science week focusing on electricity. In the lessons we became electrical investigators and were challenged to find materials that were good conductors of electricity. We tested lots of different materials including metals, plastic, paper and even playdough!
We then sorted our findings into a Venn diagram! One thing that we found surprising was that playdough conducted electricity!
Lilly and Olivia
On Tuesday Class 9 took part in some 'Great British Bake Off' Cake Week themed maths reasoning tasks and 'showstopper' challenges.
We worked in small groups to find out the exact cost and weight of ingredients in a cake and we then used our knowledge of fractions to help divide up a cake that Miss Walsh made for the class.
We also had a special visit from Paul Hollywood and Mary Berry (Ms Lewis and Mrs Taylor) who came in to look at what we had been learning.
We have been inspired by the text The Pilot and the Little Prince by Peter Sis. We created a piece of choral speaking to capture the adventurous atmosphere of the text. We used soundscapes and human sculpture to bring the story to life! Sophie said "choral speaking lets me imagine I am inside the text."