Welcome to Classes 1 and 2
Experiments
In Reception we have been scientists and have had a go at some experiments. We are practising to use language that helps us think about change and have asked the questing "what happens to … when we do…". The children made predictions and then observed what happened when we dropped liquid into different surfaces. We have also done a Rainbow Experiment and observed this over a number of days, commenting on the changes as they happened.
Art
In Term 2 we read 'The Dot' and were inspired to become artists ourselves to create our own masterpieces. To learn more about colour and colour mixing we read 'Mix it Up' and 'Mixed'. We have explored colour mixing in so many different ways and have been incredibly creative.
Colour Monster
For our 'Whole School' entrance hall display we wrote poems inspired by the book 'The Colour Monster' by Anna Llenas. We united as a whole school to explore our emotions. Can you spot how we have captured each feeling from the story with our use of colour and powerful descriptive language?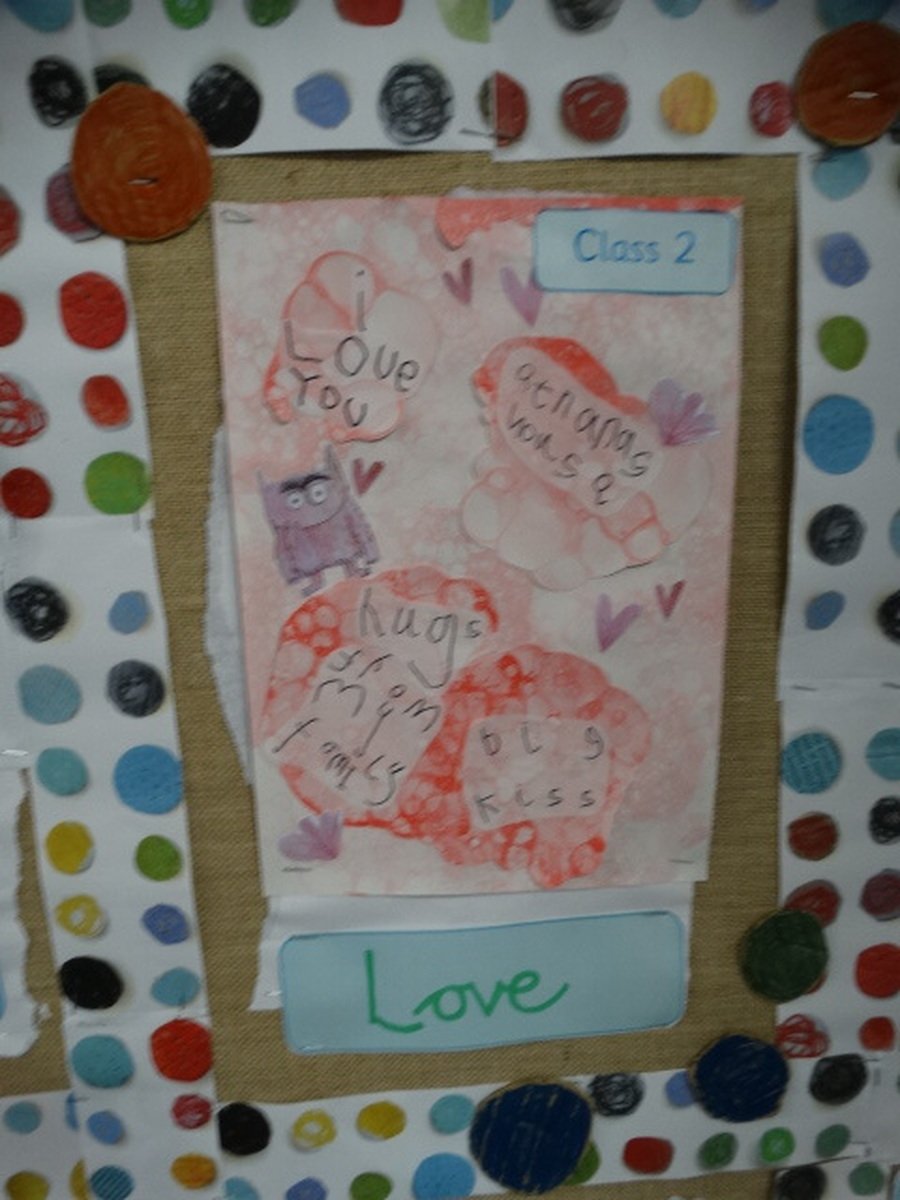 Here are our Class Charters for 2020-2021.
Our Learning Metaphor this year is birds.