Statement of Intent
Horfield is a school where music is for everyone and the creativity and broadening of cultural awareness is evident in all aspects of school life.
It is our vision that inspiring music-making at whole school, class and individual level gives children at Horfield the opportunity to see themselves as musicians. We build on the musical horizons of each and every child and we strongly believe that children should be given the opportunity to share their musical skills at different events both in and outside school.
We recognise the impact that music has on discipline, self-esteem and confidence and how it inspires children to be the very best they can be and take immense pride in their achievements.
We encourage all children to develop a strong sense of teamwork and responsibility which, without fail they respond to and this ethos permeate all other aspects of their learning at Horfield. Music lessons are lively and interactive aiming to foster a passion for music in children of all abilities. Music is a strength of the school with high quality whole school singing and encouragement for children to take up an instrument in addition to their class lessons.
Implementation
Our music scheme of work follows the Bristol Music Curriculum. Children are taught musical notation and focus is placed on secure understanding of the inter-related dimensions of music through practical music making.
Where possible, professional musicians are invited to teach alongside our staff bringing further aspirational opportunities for the children and children frequently attend concert venues in the city to perform and listen to live music. In school a broad balance of performance, listening and composition opportunities creates an enriching curriculum that celebrates music from different traditions and from great composers and musicians.
Whole school events embrace music and use music to celebrate and share collective emotion. Music is an important part of collective worship and brings together the school in song and reflection. Close partnership with Bristol Plays Music and other arts groups enriches our provision and helps provide a stimulating musical experience in the classroom and rich extra-curricular provision.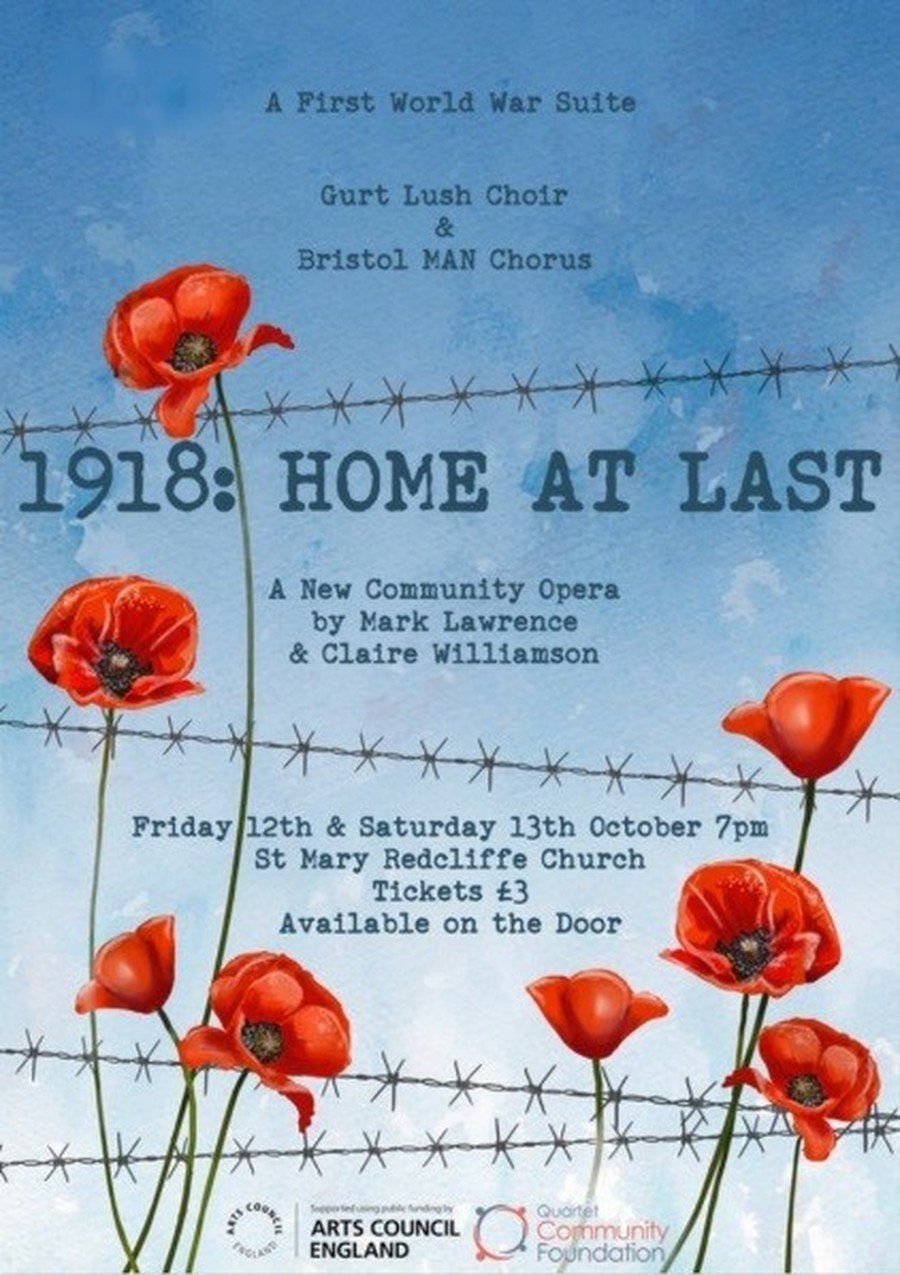 This exciting event was a powerful example of how Horfield creates flourishing artistic partnerships. Our successful funding bids and leadership of this project enabled primary and secondary school children, professional composers, musicians, the local community and the church to come together, producing a 50 minute opera commemorating the centenary anniversary of the First World War. Our aim was to lead a project which deepened children's understanding of this landmark event. Our KS2 Choir loved working with professional composers, musicians, choreographers and even a stained-glass window expert to produce their own stunning stained glass poppy. Choir's performance was so moving, thoughtful and powerful. It drew two sell out audiences at St Mary Redcliffe Church!
Orchestra
Our school orchestra rehearses most Tuesday afternoons and on occasions, have the opportunity to join in workshops. In the summer of 2019, they joined with 14 other Bristol schools to create a symphony orchestra of over 200 musicians. This fantastic partnership was organised with Bristol Plays Music and the University of Bristol; the sound they made was amazing and parents who came to watch were very proud.
Song of the Sea
Inspired by a multi-school led STEM workshop, we invited children from Horfield to write song lyrics to address the global problem of plastic in the world's oceans. Our composer-in-residence Claire Alsop used their inspiring lyrics to compose our 'Song of the Sea.' This was recorded by KS2 Choir and uploaded to youtube to spread our message as widely as possible. The impact of our 'Song of the Sea' has been even bigger than we imagined. Artsmark enabled us to promote the song further with an Instagram takeover. Our song was even featured on BBC Points West and KS2 Choir were invited by Sustainable Learning to sing at the launch of Bristol's recycled boat, "The Poly Roger." City to Sea then asked us to work with them to produce a promotional video of the song for World Ocean Day.
On World Ocean Day itself, we hosted a national sing-a-long of our song. Across the various media platforms, Song of the Sea has now had over ten thousand views and schools across Bristol and beyond have been singing our powerful song to raise awareness of this topical issue. What a superb example of the power of cross-curricular arts collaboration.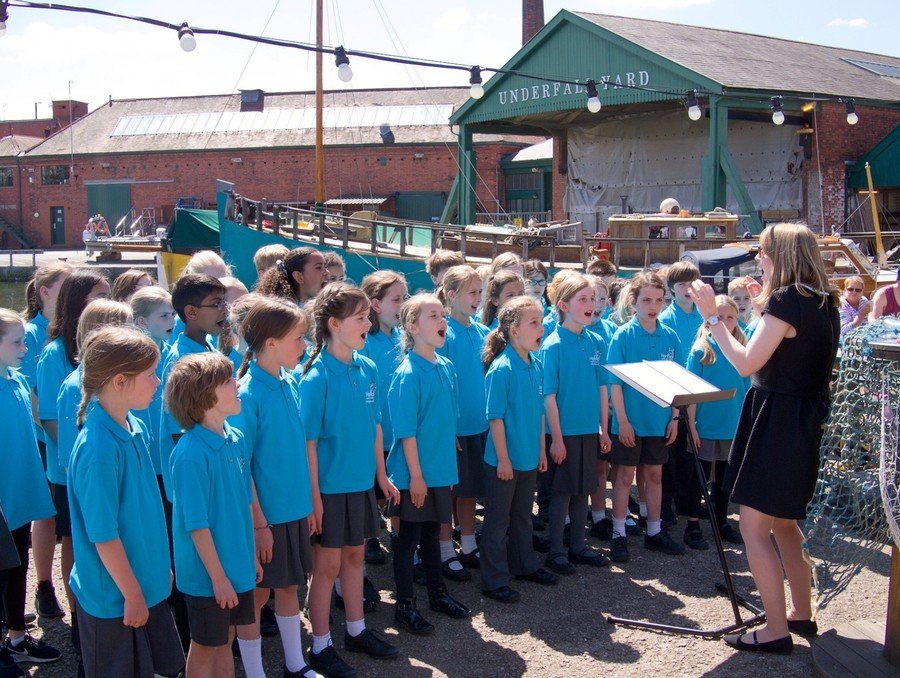 Southmead Hospital
At least twice a year, our KS2 Choir join in the major fundraising events organised by Southmead Hospital. In the summertime, they hold their annual Buskathon and at Christmastime, various choirs and performers from within the community perform in the atrium, which creates a beautiful sound.
We sang again in the Buskathon in June 2019 and will be back again in December to perform our Christmas repertoire.