What can we say about our Drama Club?! It has been run by Mrs Andrews for at least 10 years and there is always a waiting list as it is so popular! It is open for Year 2 upwards and children need to rejoin every September.
They start rehearsing in September and prepare themselves for the annual play which is usually performed in Springtime, in front of the whole school and then to parents after school.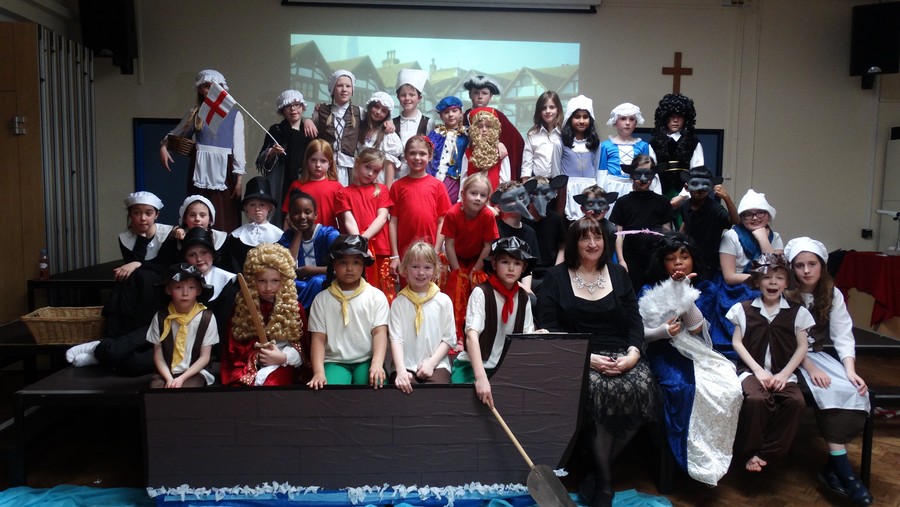 Natalia Lyes, one of our parents, runs a Spanish club from 3.15 until 4.20pm for Reception and is held in Class 1. Please ask at the office for more information.
Mr Beard, Mrs Taylor and Mr Harvey run Year 6 Maths Clubs and Year 6 Reading Club until 4.30pm - this is invitation only.
Mr Newton, another of our parents, comes in to run Code Club in the ICT Suite from 3.15 to 4.15pm which, at the moment, is for Year 6 only but will be open to Year 5 soon.
Mrs Harfoush runs Homework Club in the New Library from 3.15 to 4.15pm which is invitation only.
Shine Sports run Netball Club for Years 3-6 from 3.15pm to 4.30pm. You need to book onto this via their website https://www.myshine.co.uk/school/horfield-c-of-e-primary