Teaching British Values at Horfield C of E Primary School
Guest Speaker
Year 5 and 6 were very fortunate to have a past solicitor visit to teach them about the law. Mrs Talbot delivered a session that taught them about parliament, the separation of powers and the rule of law.
What they learnt
Parliament
The difference between the House of Commons and the House of Lords and what happens in both

Who Members of Parliament (MPs) are and how they become an MP

Who Lords and Baroness' are and how they become a Lord or Baroness
Separation of powers
The difference between the Executive and Judiciary

Who is in the Executive

Who is in the Judiciary

How they are completely separate and do not have a say in one another's decisions
Rule of law
That the law applies to everyone equally

The difference between the two types of law (Criminal and Civil)

What happens if someone breaks the law

The consequences if someone breaks the law

The age of criminal responsibility (10 years)
Year 5's comments
"I learnt a lot about the law and government."
"I don't think it is fair that you can get a criminal record if you are over 10."
"I learnt that even the queen could get arrested, everyone can no matter who they are."
"I didn't know there was a House of Lords so I enjoyed learning about that."
"I didn't know that a lot of people have a debate on what the law should be."
"I think the age of criminal responsibility should be twelve because at least you are in secondary school then. I personally think 10 is too young."
"I think it is fair that by the age of 10 children can get a criminal record because by the time you're 10 you should know what is right and wrong."
How we promote British Values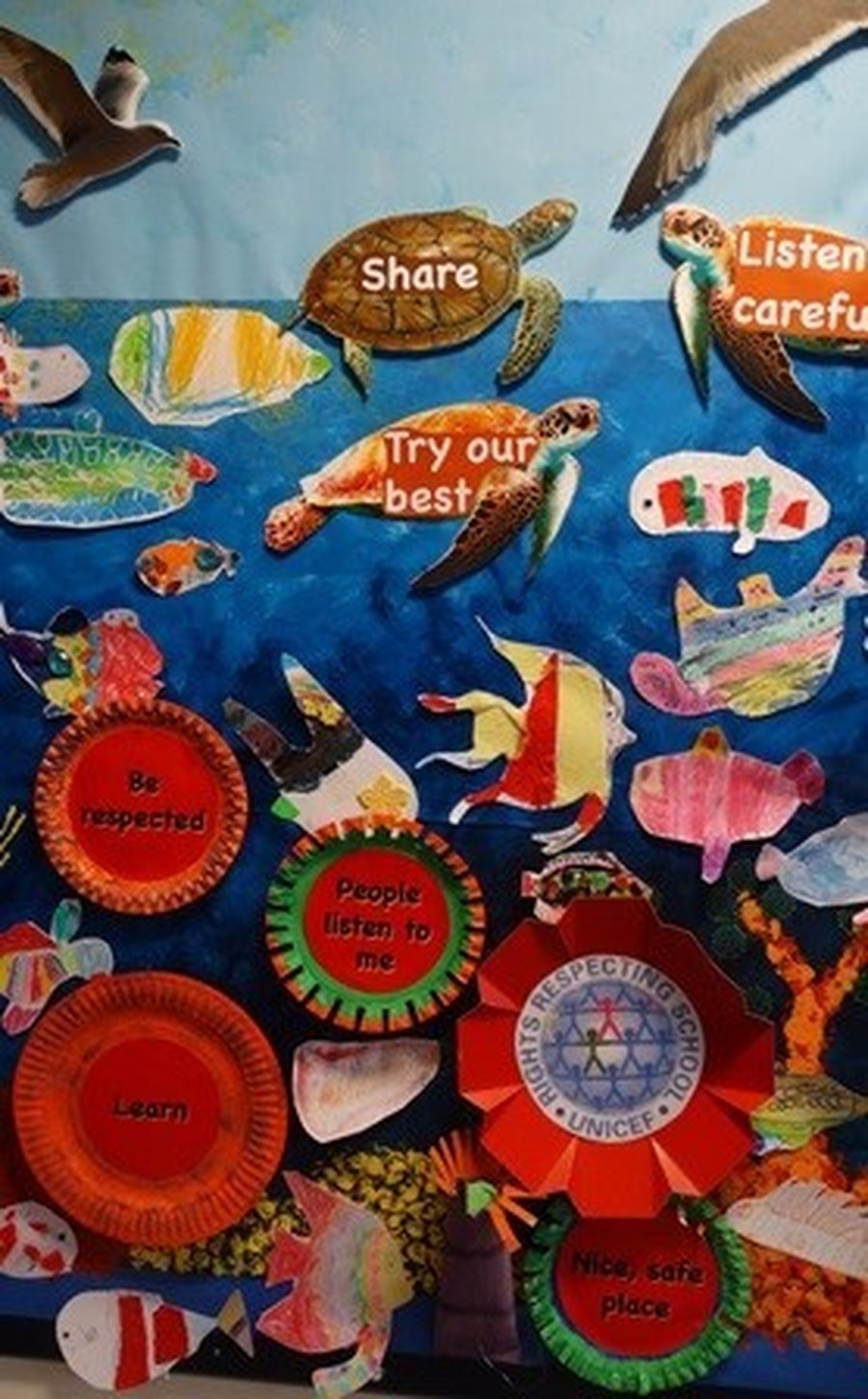 At our school, we follow DfE guidance which recommends that schools use spiritual, moral, social and cultural development for actively promoting British values so that
Pupils are encouraged to regard people of all faiths, races and cultures with respect and tolerance
Pupils understand that while people may hold different views about what is 'right' and 'wrong' all people living in Britain are subject to its law
Our values underpin our vision and daily work in our school community and are explicitly stated in our school aims.
School Aims
Aims of the school
To inspire and develop pupils to meet the challenges of an ever-changing world; to develop future citizens who are able to cope with change and take a useful, satisfying and personally successful place in society.
To work as a whole school community to maintain high standards of behaviour and respect within and outside school.
To care for and develop the whole child to lead a healthy lifestyle, emotionally, physically and spiritually.
To continue to create a welcoming, caring and safe school community in which all pupils and staff are valued as individuals of equal value.
To develop an appreciation of Christian beliefs, practices and values. To respect and be sensitive to other people's beliefs, faiths and cultures.
To provide a rich and stimulating curriculum, creating curiosity with a range of opportunities to empower pupils to achieve excellent standards and become lifelong learners.
To work in partnership between school, parents, governors, church and community to create genuine pride in ourselves and school.
To maximize the potential for indoor and outdoor learning environments, and use them creatively in our curriculum.
To care for our environment through our curriculum and practices, to teach respect for our world and care for its future and to appreciate the basic independence of all peoples.
To encourage an awareness of aesthetic values.
Democracy is promoted through
Our annual election of School Council members – Council members from Y1 – Y6 meet regularly with the Deputy Head and also make twice yearly presentations to the Governing Body. They represent pupil views on issues such as renovation of the water fountains and other ways to improve our school. Governors are always keen to act upon School Council areas of concern.
The Rights Respecting Schools Agenda – each year the children decide on their Class Charter and the rights associated with these. All children contribute to the drawing up of their charter and are able to explain each aspect to classroom visitors.
PSHE lessons and the School Curriculum, for example the study of Ancient Greece.
'As Y6 School Councillor there is a lot of responsibility to be a good role model for younger children. We had to make sure that with our petition for the water fountains we took everyone's views into account. Also we had to judge the drawing competition fairly so that we took the age of children into account when looking at their skills.' Y6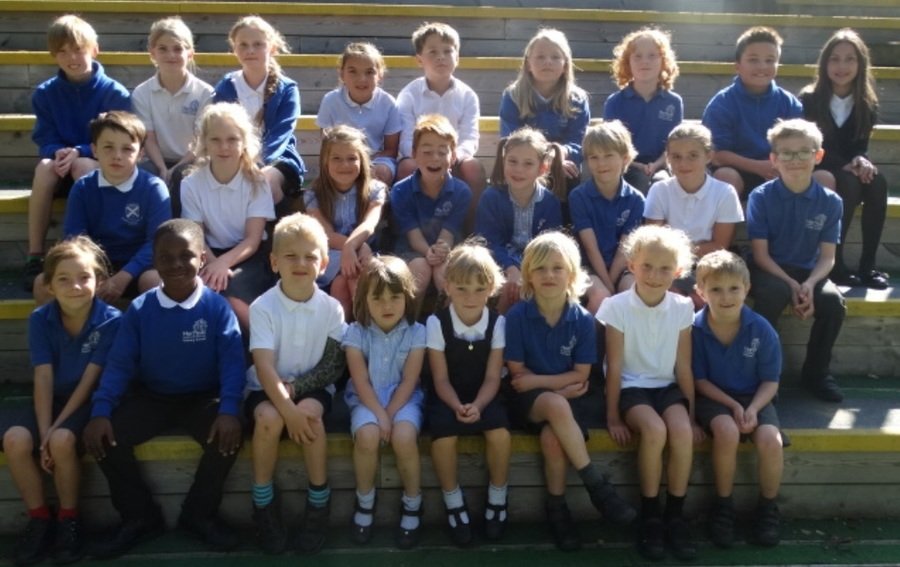 The Rule of Law is promoted through
Our School Code of Conduct and School Rules; pupils are taught the value and reasons behind laws, that they govern and protect us. They understand that this involves responsibilities and that there are consequences when laws are broken.
Our School Behaviour Policy which is understood by all and ensures that behaviour is excellent.
The Rights Respecting Schools Agenda.
Acceptance of rules in sport and participation in local tournaments and awareness of rules governing games.
Police visitors and visitors from the Fire Service help reinforce the message.
'It is important to have rules in the classroom, so that everyone can do their best, take care in their work and make sure you can take on learning challenges and extensions. We all have the right to learn ' Y4
Individual Liberty is promoted through
Opportunities to make choices. Horfield pupils are actively encouraged to make choices. To be proud of their community, knowing that they are in a safe and supportive environment.
Encouragement by our school to know, understand and discuss their rights and personal freedoms and pupils are advised how to exercise these safely, for example through e-safety and PHSE lessons and debating club.
'In e-safety week we learnt a lot about how to keep safe online and made posters to share our ideas.' Y4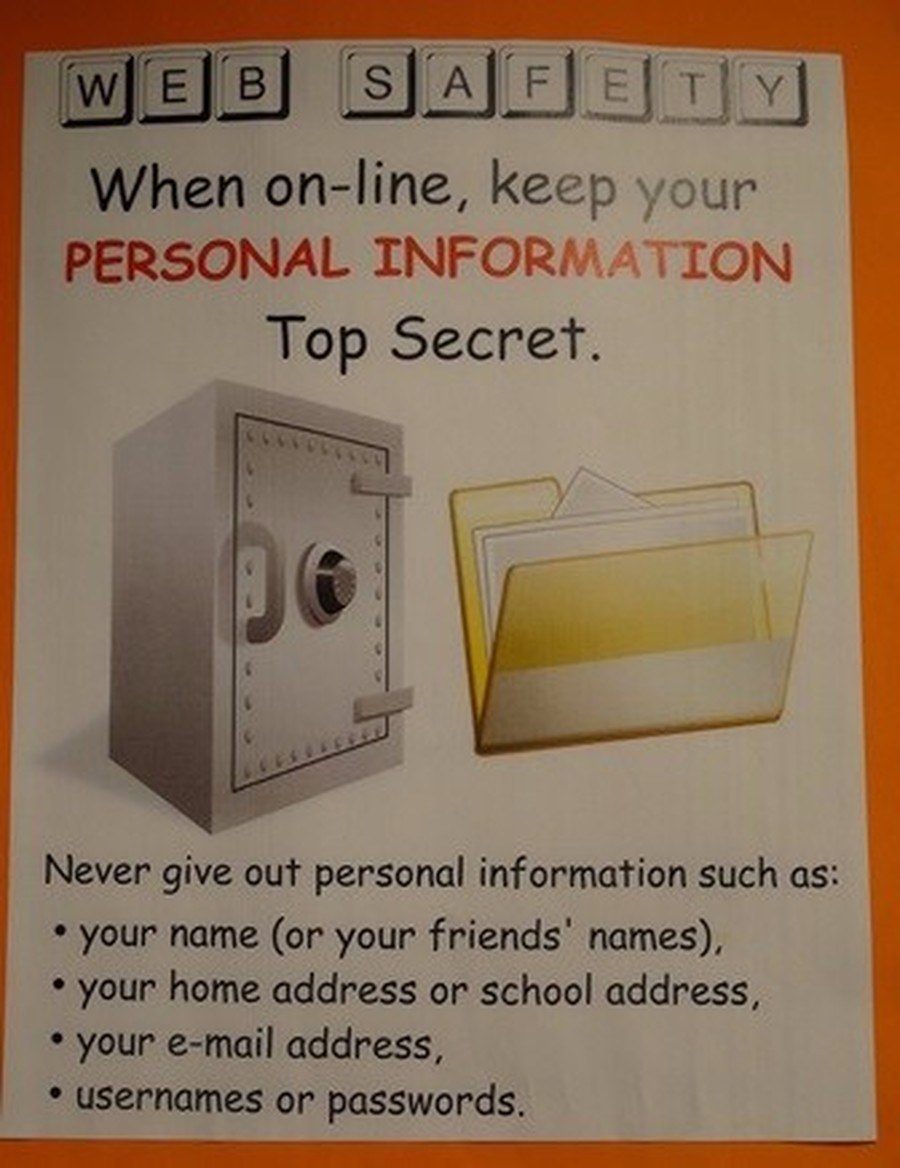 Mutual respect is promoted through
Eco Club
Children learn about the importance of looking after the natural environment.
Buddies
Across the school there are paired supportive relationships. These are really valued by Reception parents.
'Our son started Reception not knowing any other children. Being rather a shy boy and a little sensitive we were concerned about how he would get on at school. Our concerns were misplaced due to the amazing pupils in Y6 who have befriended him. Please let their parents know what a difference they have made to a little boy's time at school. The morals and behaviours being instilled at the school have no doubt contributed to these fantastic behaviours being demonstrated by your pupils.' Reception parents.
Gardening
Children learn how to nurture our natural environment and live sustainably.
Home School Links
Very strong home school links established through home visits and maintained through regular parental communication.
First Aid Club
Children learn how to care for one another in different circumstances.
Links with Uganda
Pupils and adults across the school work collaboratively to help provide for children in Uganda. The school recently collected various items such as glasses, shoes and tooth brushed to send to a school in Uganda. In addition Horfield has held sales to raise money to buy text books for a school in Uganda. It is always rewarding for the school to have a report on how valued their contributions are.
Shoebox Appeal
Each year children create a shoebox of carefully thought out items to send to those not as fortunate as themselves.
'As a School Councillor I see it as my responsibility to make sure that our school is really welcoming so that everyone feels valued. That way, children can push themselves even further to do their absolute best work.' Y6
'In Eco Club and Green Club we show that we care about our environment so that it makes it better for everyone in the school.' Y4
Night Shelter
Year 6 take a lead in supporting our local Parish Church by collecting and organising toiletry donations which are then taken to night shelters for the homeless.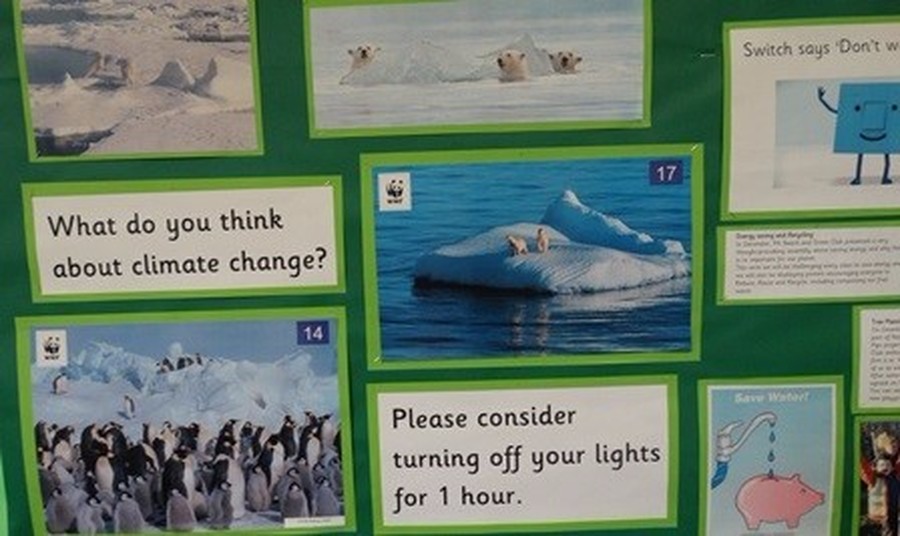 Tolerance of those of different beliefs is promoted through
Mutual respect which is at the heart of our school values; children are aware that their behaviours have an effect on their own rights and those of others. Articles written into the UN Convention on the Rights of the Child are displayed around our school. Children identify appropriate locations for these to be displayed.
Our Equal Opportunities, Inclusion and Behaviour policies.
Our Prayer Space which enables children to reflect spiritually in a calm place.
Language lessons across the whole school and Achievement Assemblies which value other languages and respective cultures.
RE lessons and PSHE lessons reinforce messages of tolerance and respect for others. 'Big Questions' are incorporated into Collective Worship sessions so that children are encouraged to think deeply around a whole school theme. Throughout each school term, a "Big Question" is explored in each year group. Across the school, units of learning in the humanities subjects teach our children about the ethos and ways of life in other cultures and historical eras.
Black History Month whereby children learn about black history and experience in order to contribute towards the creation of an inclusive, just and non-racial society.
The study of other faiths and visits to other places of worship.
Y5 imagining what it would be like to be at a slave auction:
'The mother had secret, silent tears running down her cheek. I knew what was going on in her mind. How could they be so racist? I thought. How could they be so cruel?'
Positive Role Models
At Horfield we expect our staff to stand as professional role models for our children. We possess the attributes of good citizens and care for our school community and everyone in it. We work in unity to achieve collective goals and are proud of our achievements. The staff, as well as the students, are proud to be a part of our school. Children are encouraged to be positive role models and the older children are very aware of this responsibility and are active in their representations. In addition to our staff and children, we welcome many visitors throughout the school year who act as a positive representation for a variety of subjects.