Welcome to Classes 9 and 10
Earth Hour
In Year 4, we celebrated Earth Hour by planting some seeds. Class 9 planted sunflower seeds and Class 10 planted some squash, lettuce, peppers and herbs. We are really excited to see them grow!
Science Week
Year 4 investigated freezing and melting this week, we created our own investigations into which cubes we thought would melt the quickest and slowest. We were surprised to find out that oil and syrup didn't even freeze, and that washing up liquid froze opaque!
Cricket
We really enjoyed our cricket workshop! We practised some throwing and catching skills and played a cricket game in pairs.
Aboriginal Art
We have loved being creative and arty during our first week back at school. We explored the history of Indigenous art and were inspired to create our own Aboriginal dot paintings.
Carefully, we ensured our dots were evenly spaced and sized!
Sound Vibrations
Recently we explored sound vibrations. We investigated how sound travels through the air. We explored this is a variety of ways such as feeling vibrations in different instruments like a cymbal and banging a drum with rice and confetti on!
We also discovered that sound travels through solids and made our own string telephones to demonstrate how vibrations travel through the string.
Greek Salad
We have been tasting different ingredients for a Greek Salad! We tried feta cheese, tomatoes, cucumber and olives. Everyone designed their own Greek salad and brought home the recipe to try making at home!
Greek Clay Pots
As part of our exploration of Ancient Greece, we have found out how Greek pots were made and what they were used for. We each created our own clay pot and decorated it using Greek patterns.
After half-term you will be able to see the pots decorated!
Electricity
This term in Year 4 we have been exploring electrical currents. We have made a bulb light up and a buzzer buzz! We investigated materials that are conductors and insulators and even tested to see if a lemon could replace a battery.
Class 10 'Starlings' Praise Postcard
We have all made a murmuration of starlings to decorate our card which was inspired by our whole school metaphor of 'Birds reaching great heights.'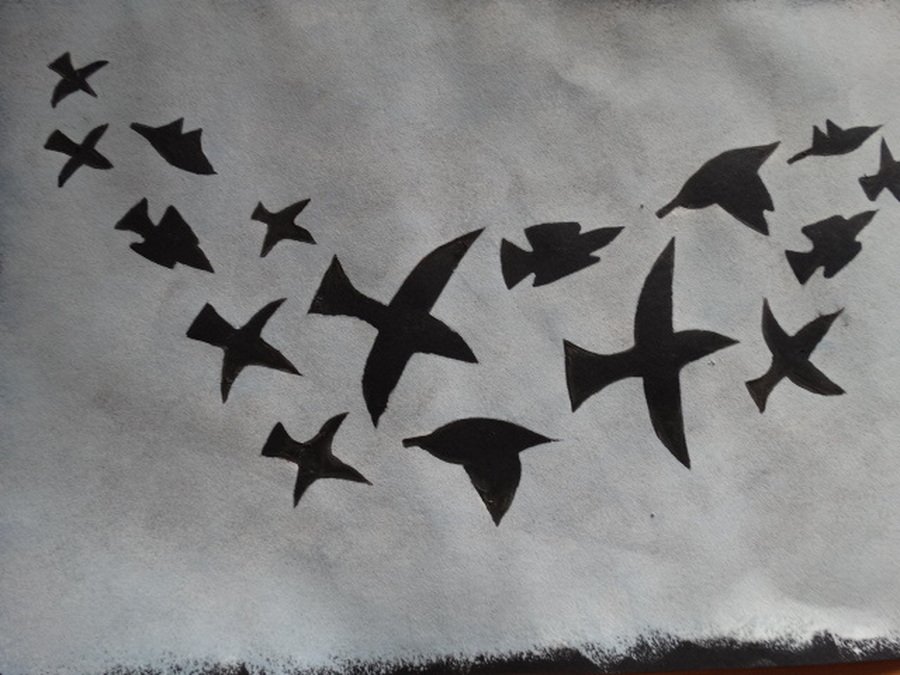 Colour Monster
For our 'Whole School' entrance hall display we wrote poems inspired by the book 'The Colour Monster' by Anna Llenas. We united as a whole school to explore our emotions. Can you spot how we have captured each feeling from the story with our use of colour and powerful descriptive language?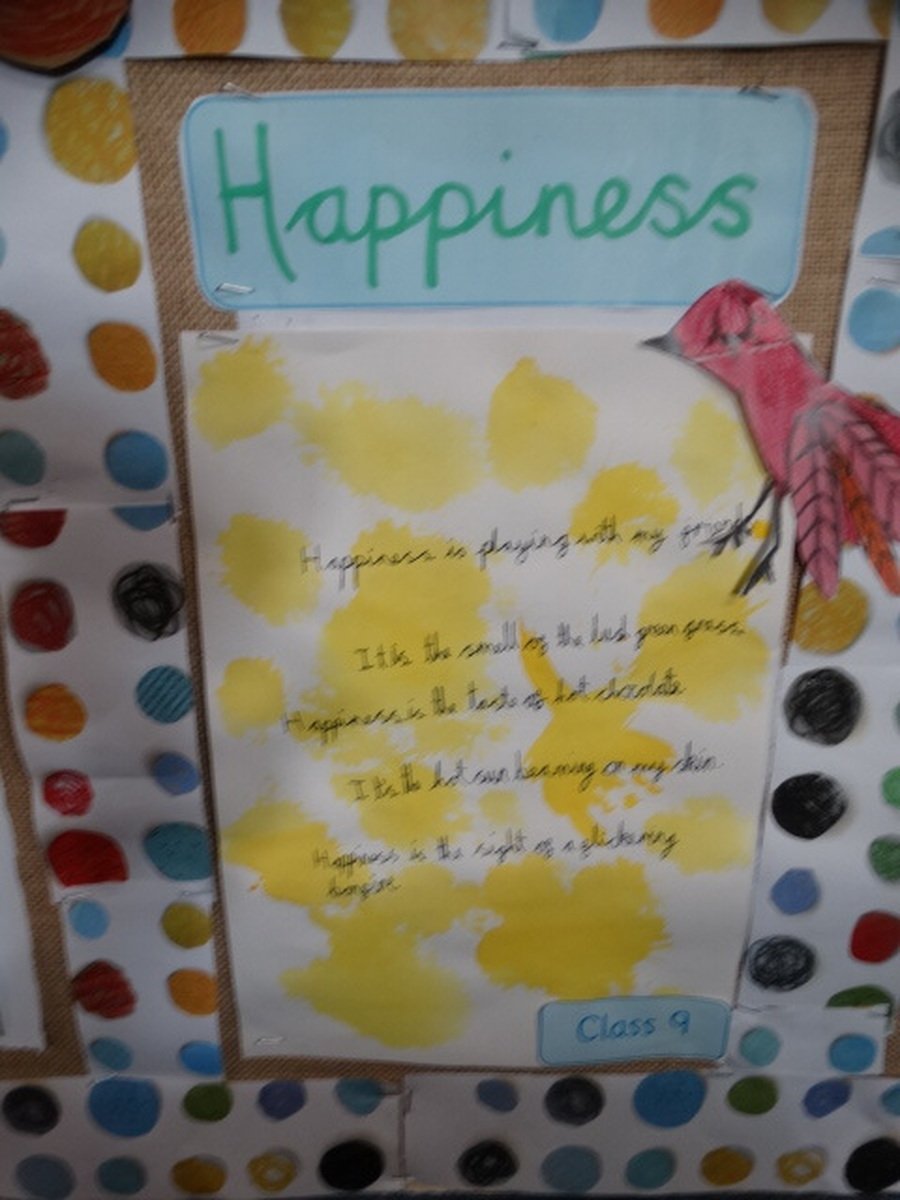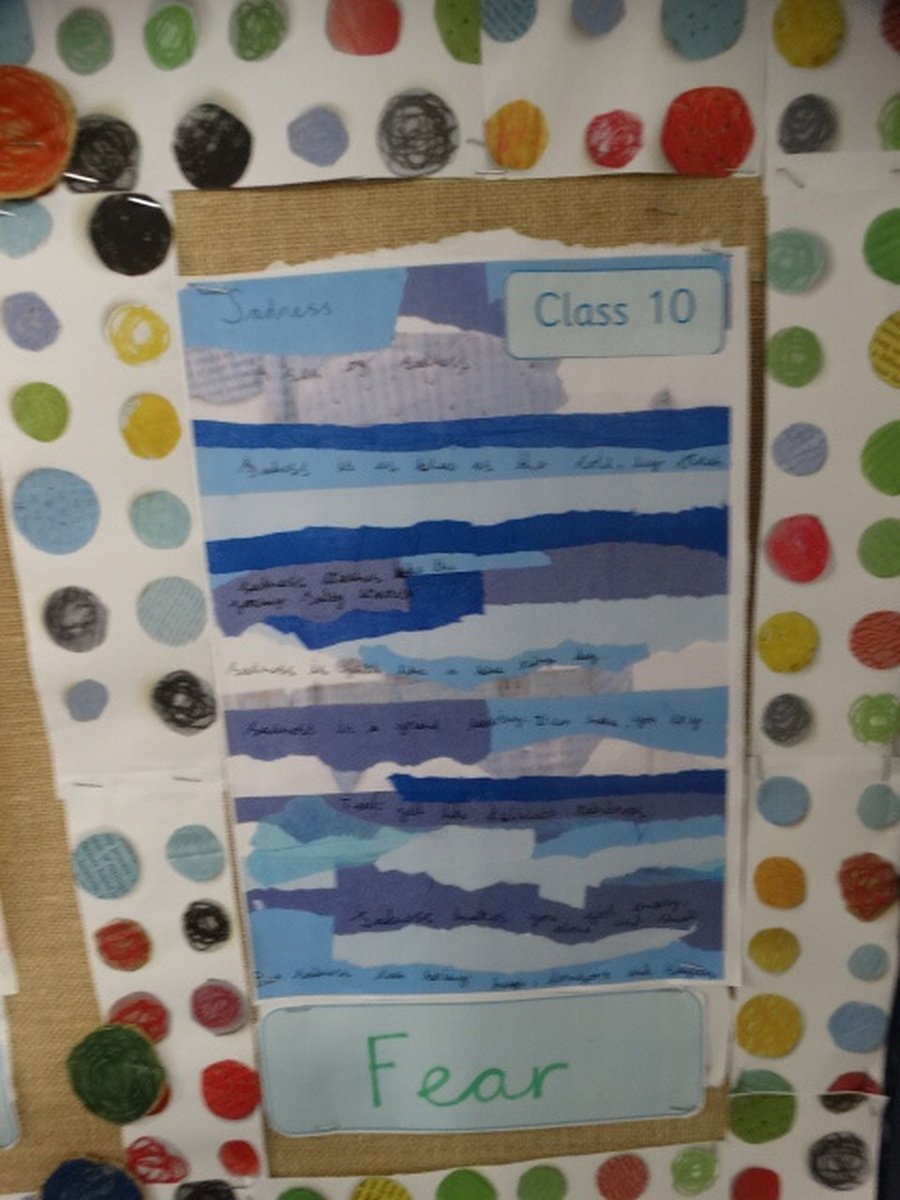 Here are our Class Charters for 2020-2021
Our Learning Metaphor this year is birds.