Welcome to Classes 7 and 8
Sunglasses
In year 3 we have been learning about the sun's UV rays and how they can damage our eyes. We learned that one way to protect our eyes, is to wear sunglasses. We tested out different kinds of glasses to see which ones were the most protective. As you can see, we took it very seriously!
Science Week
In year 3 we are learning about 'Light' and as part of this year's national Science Week we decided to see if we could make light out of fruit! We used either apple, lemon, lime, banana or orange to create a circuit with galvanised screws and 2p pieces, connected together by wires. We were amazed to find that we could make a tiny light bulb light up using these everyday objects! We had lots of amazing ideas about how it worked, including talking about the energy in food and the acid in the fruit. We didn't always find it easy but we persevered and everyone made their light bulb work!
Properties of Rock
In Year 3, we have been learning about some of the properties of rocks. We investigated which rocks are buoyant and which rocks are permeable. We used a selection of sedimentary, igneous and metamorphic rocks and were surprised by some results!
How Soil is Made
In Science, Year 3 have been learning how soil is made. We found out that it is like a cake, it has lots of ingredients and needs time to bake ie become soil. In class 7 Edison, Alice and Martha were the 'cooks' when we made our soil 'cake'. They added all the ingredients into a bowl and then mixed them together. With the secret ingredient (time) our mixture will become soil that can be used to grow plants.
Fossils
Year 3 have been learning about Rocks and Fossils in Science whilst reading Stone Girl, Bone Girl in English. We have been learning about Mary Anning who discovered the first Ichthyosaurus and shook up the way the World of Science saw fossils and evolution. We have been celebrating the awe and wonder of fossils by excavating our own. Look at the faces of these trainee paleontologists as they discover a fossil!
Class 8 'Kingfisher' Praise Postcard
We have all made a mosaic Kingfisher to decorate our card which was inspired by our whole school metaphor of 'Birds reaching great heights.'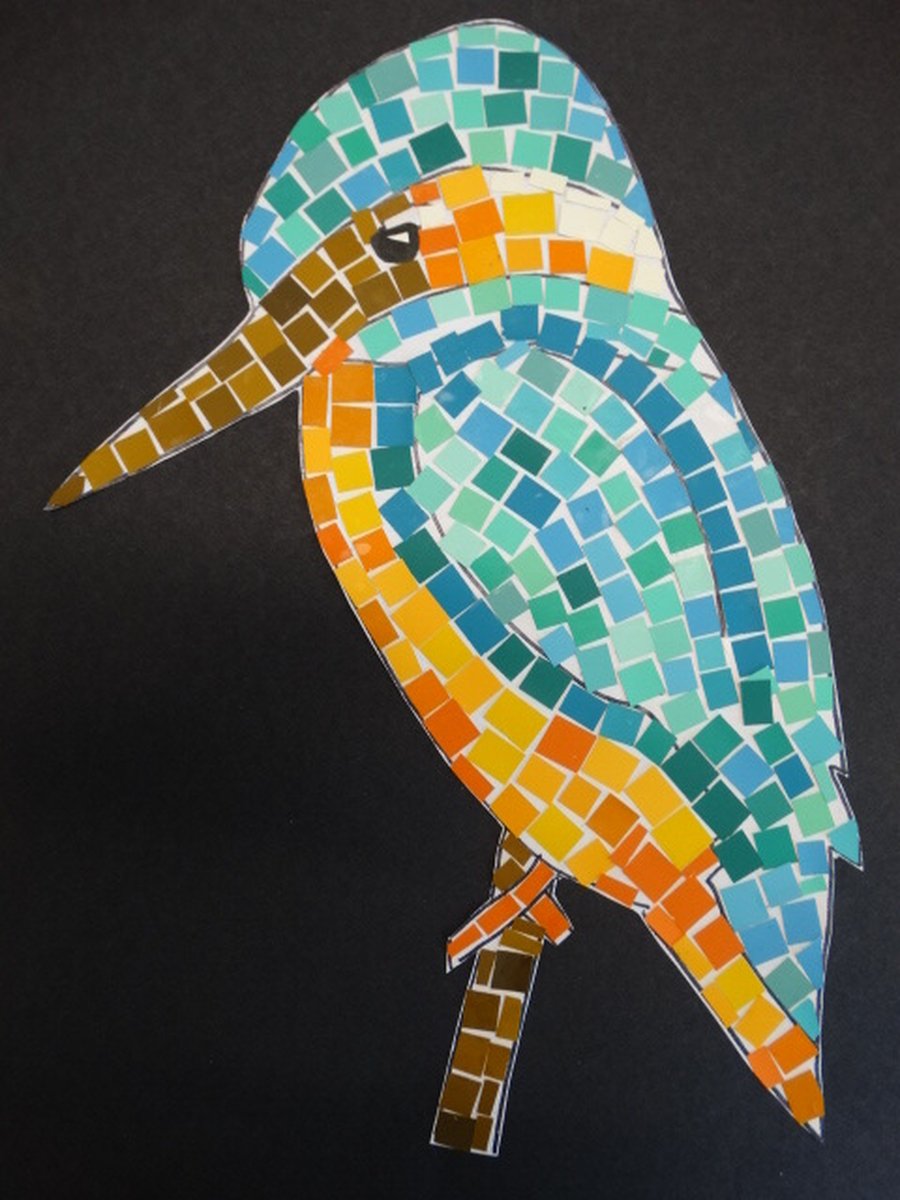 Class 7 'Herons' Praise Postcard
We have all drawn our own Herons to decorate our card which was inspired by our whole school metaphor of 'Birds reaching great heights.'
Colour Monster
For our 'Whole School' entrance hall display we wrote poems inspired by the book 'The Colour Monster' by Anna Llenas. We united as a whole school to explore our emotions. Can you spot how we have captured each feeling from the story with our use of colour and powerful descriptive language?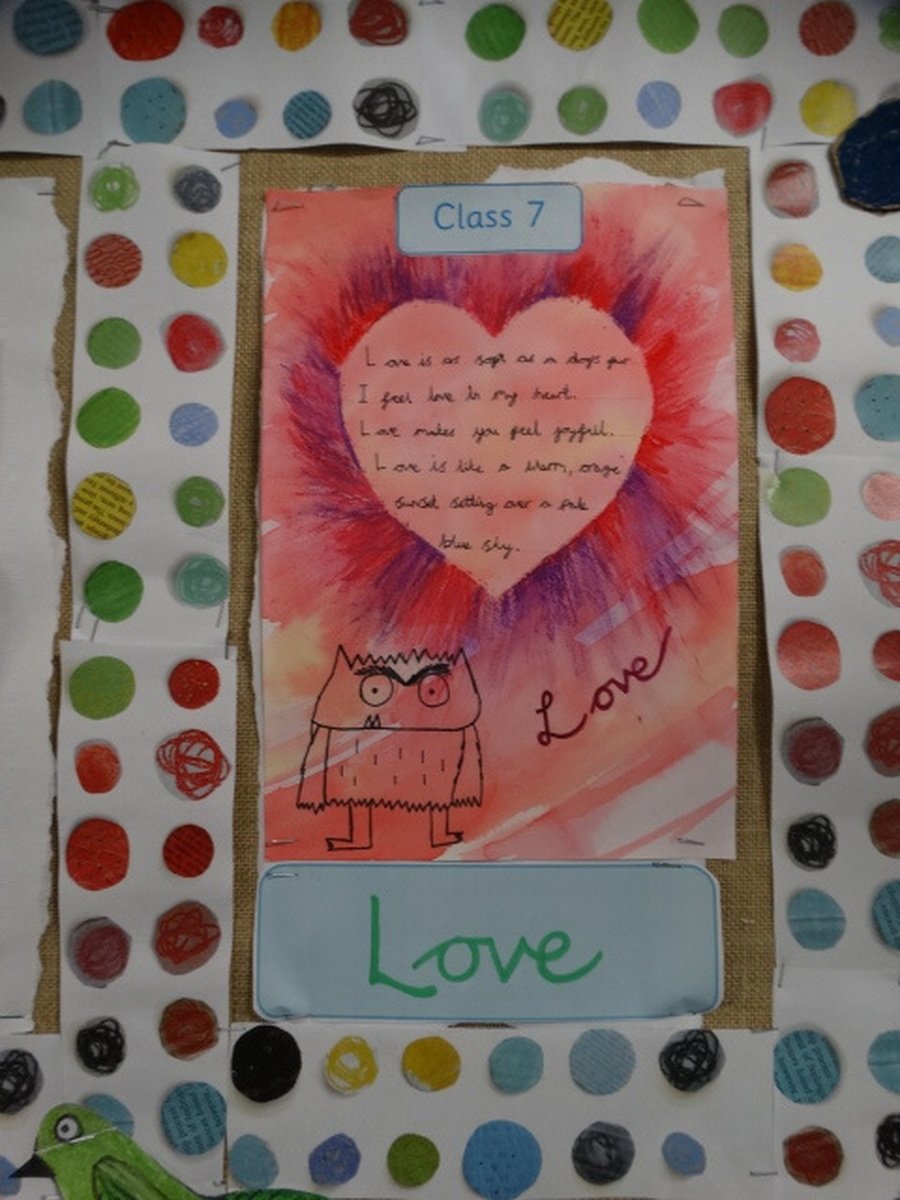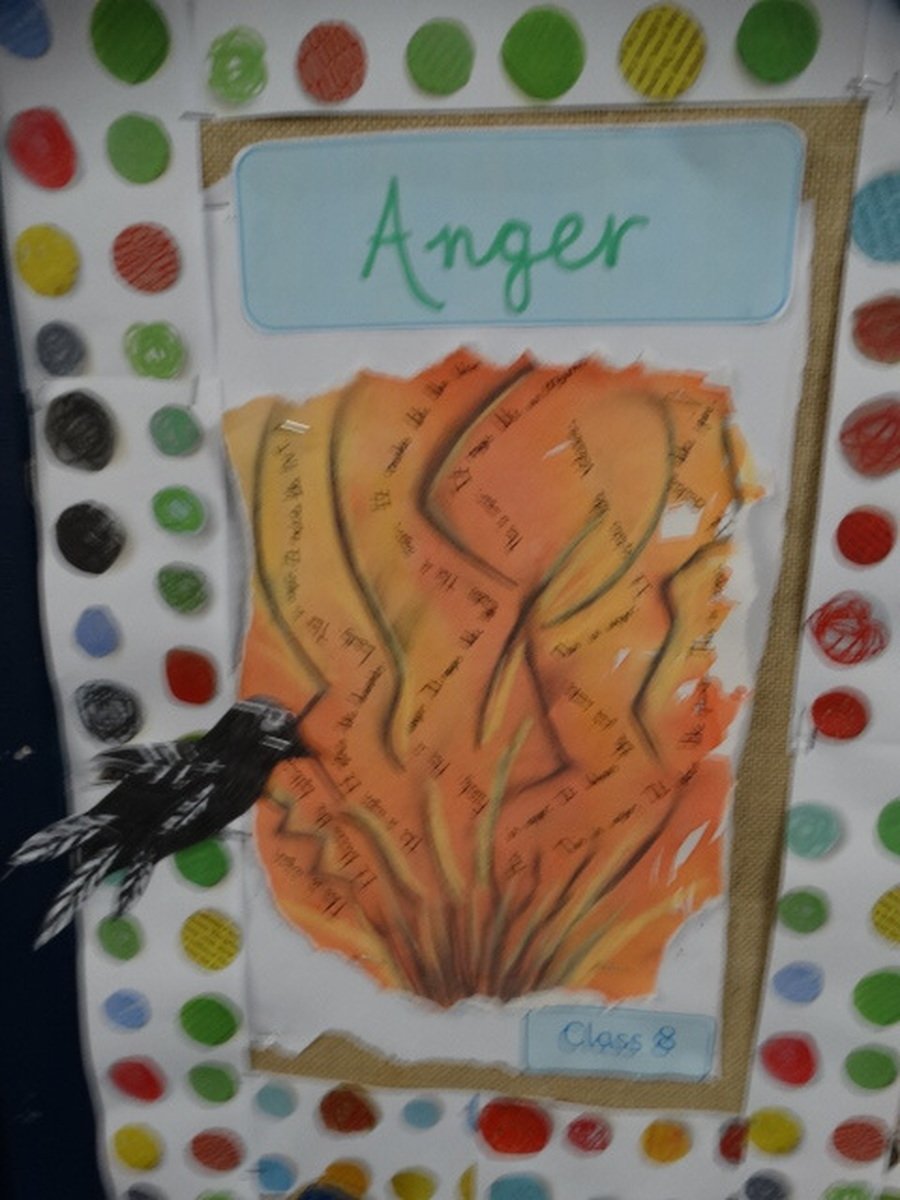 Here are our Class Charters for 2020-2021.
Our Learning Metaphor this year is birds.