The Arts at Horfield CEVC Primary School
Horfield CEVC Primary is proud to have been awarded Artsmark Double Platinum status. This is the highest honour awarded by Artsmark, the only creative quality standard for schools accredited by Arts Council England. Artsmark is a national benchmark of excellence that celebrates schools with outstanding achievements and commitment to the arts and cultural experiences.
RIO (Real Ideas Organisation and leaders in cultural education) created this film, in partnership with Artsmark, to capture our Artsmark journey.
https://bridge.realideas.org/project/horfield-primary-school-our-artsmark-journey/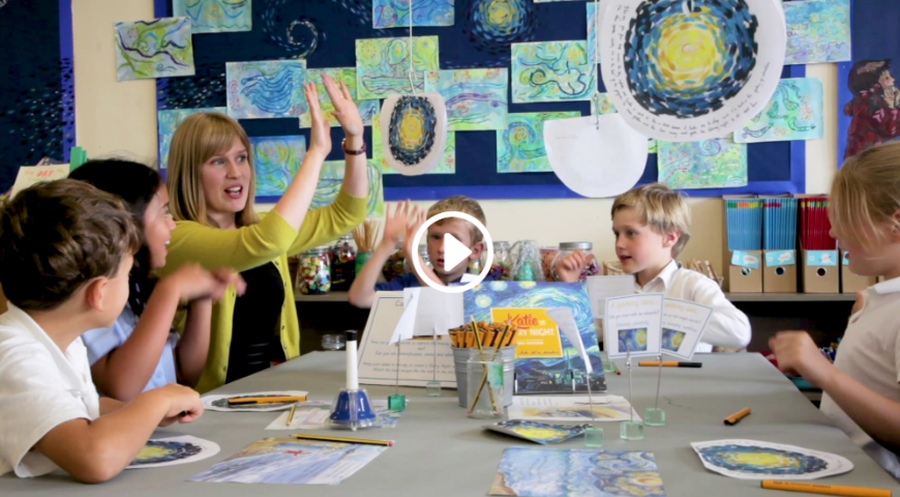 At Horfield Primary School the arts are central to the well-rounded education we provide. We define the arts as opportunities to create or respond to works of art including music, literature, drama and dance. Creative and cultural education has helped us to raise educational standards by boosting children's confidence and self-esteem. For us, creativity is not only an outcome of an excellent education but a means of achieving one. Arts activities help children to develop the capacity to formulate and communicate ideas and feelings; they enhance perceptual skills through responding, developing and evaluating, and physical skills through control and the use of movement. Children's involvement in the arts develops important qualities and life skills such as co-operation, enthusiasm, passion, inspiration, tenacity and ambition.
At our school, a range of integrated arts experiences is planned into all topics in order to enhance pupils' enjoyment and to provide a dynamic focus for children's learning. This includes an artistic response to our whole school metaphor for learning whereby all pupils respond creatively to a stimulus. The importance we place on the arts is reflected in one of our overarching themes 'Performance' whereby all classes perform to an invited audience of parents and governors.
Our provision is inclusive, thereby helping children to feel a sense of belonging as well as building their self-confidence. Learning an instrument, singing or simply enjoying the music of others, helps pupils to develop awareness of the spiritual dimension of their lives and promotes a sense of awe and wonder in the curriculum. We aim for all children to have the opportunity to be enthused by a range of musical experiences. The performing arts act as a catalyst for cultural development and are a point where different cultures meet and recognise one another's worth and diversity. We embrace new technologies for their capacity to support creative exploration and discovery.
We are committed to the provision of live theatre experiences for all children and ensure that we host and attend performances by theatre groups, dancers and musicians. We have established flourishing relationships with practising artists, musicians, dancers and prestigious venues and organisations including Bristol Old Vic, Shakespeare Schools' Festival and St George's, Bristol. 'The arts are quite simply a magic key for some children and within the hands of gifted committed teachers of the arts they are a key to all children, not only do they open the mind of the learner, they then reveal a vast cornucopia of endless delight, challenge and opportunity.' Professor Tim Brighouse
"The curriculum is vibrant and enriching…Music and the expressive arts are particular strengths." Ofsted, 2017
"Pupils, and parents, relish the wider opportunities that their children receive; for example, participation in a large range of musical, dramatic and artistic performance events." Ofsted, 2017