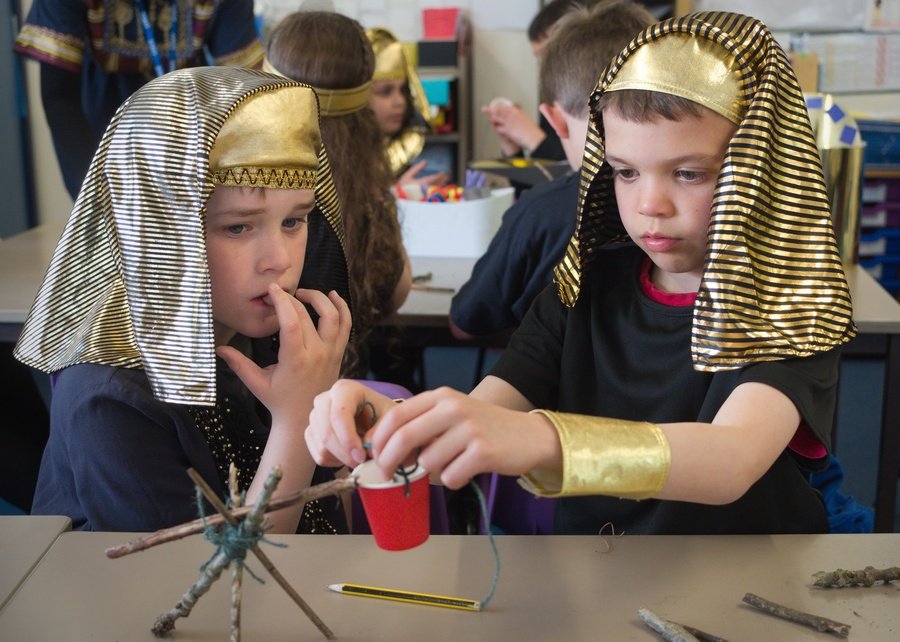 History
Statement of Intent
The aim of our curriculum at Horfield is to fire up children's imagination and natural curiosity about the world in which they live and their place in it. Through our teaching of History, we aim to develop an understanding and appreciation of the past. We want children to know more, understand more and remember more about History so that they can move beyond just a memorisation of facts and figures and start to see how the past has shaped the world in which we live in. We aim to provide pupils with a broad and balanced view of History in Britain, other societies and epochs, whilst teaching pupils to develop the skills of enquiry, analysis, interpretation and communication so that pupils develop a secure knowledge that they can build on. Our History curriculum is organised into a progression model that outlines the knowledge and vocabulary to be taught in a sequentially coherent way. The strands of Historical Knowledge; Understanding of Chronology; Historical Interpretation and Historical Enquiry are all mapped out to ensure that the different aspects of history are developed in a clear and logical sequence. Our curriculum documents are presented both by year group and by strand so there is a clear picture of how the knowledge for each strand builds over time.
At Horfield we feel it is essential that our children have a good understanding of the history of Bristol so there is a thread of local history starting with our own personal history in EYFS through to developing an understanding of the impact the slave trade had on Bristol in KS2. We take advantage of the resources Bristol has to offer and our curriculum includes opportunities for visiting local areas of interest, museums and learning about local figures of importance like George Muller and Brunel as well as exploring how land has been used differently over the years, for example the Harbourside. In addition, we have planned opportunities to develop children's knowledge of different cultures and diversity. It is our intention that through the study of history children develop their sense of identity and citizenship.
In line with the National Curriculum our curriculum is designed to ensure that children gain a chronological (time-ordered) view of history in Key Stage Two, starting with the Stone Age in Year 3 and ending up with the Anglo Saxons and the Vikings in Year 5. We also study various themes, events and people beyond 1066 such as The Great Fire of London in Year 2 and Muller's Orphanages in Year 4.
We intend that through the study of History at Horfield, children gain a sense of perspective and a contextual understanding of human endeavour. This includes high-level concepts and higher order thinking skills including questioning and interpreting evidence. There is very much an enquiry-based approach to History. We work to ensure that children build on key concepts (change and continuity, cause and consequence and similarities and differences) and vocabulary (monarchy, empire, sources, artefacts etc) as they progress through the school. We want children to identify as historians and understand how the past is studied, interpreted and presented in the real world.
Our History Curriculum by Strand
Our History Curriculum by Year Group