English
Statement of 

Intent

 
Our aim is that children at Horfield are inspired by the power of language. We ensure that the curriculum expectations and progression of skills are met through delivering a broad, balanced, meaningful and memorable curriculum so that each child enjoys developing their knowledge, skills and understanding as a reader, writer, speaker and listener. We use high-quality, engaging texts and immerse children in vocabulary-rich learning environments. We are passionate about teaching pupils to speak and write fluently and confidently so that they can communicate with others, and we provide many opportunities for the children to practise their literacy skills to develop a love of reading, creative writing and purposeful discussion.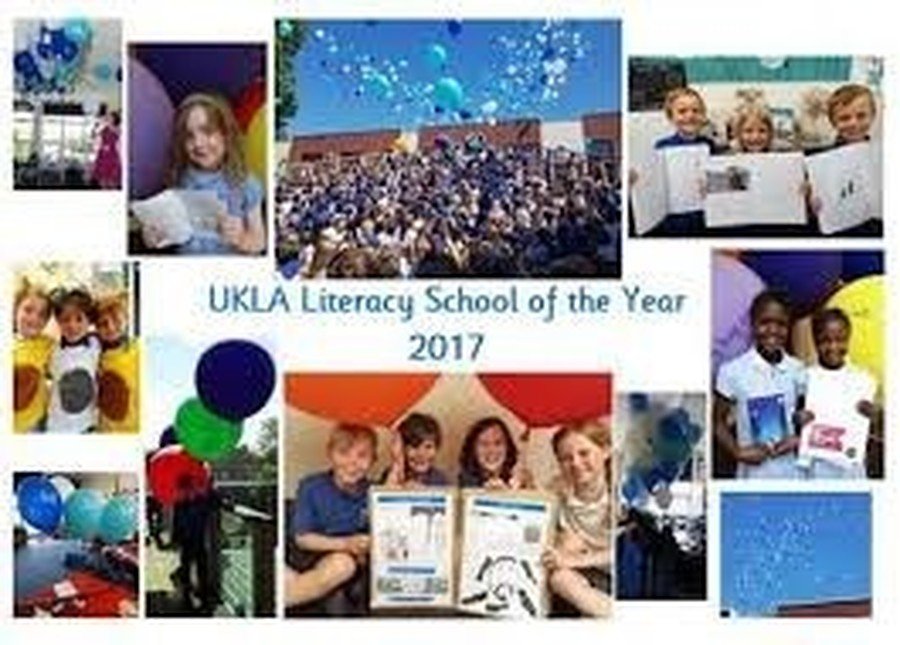 Horfield Primary School
UKLA Literacy School of the Year 2017-2018!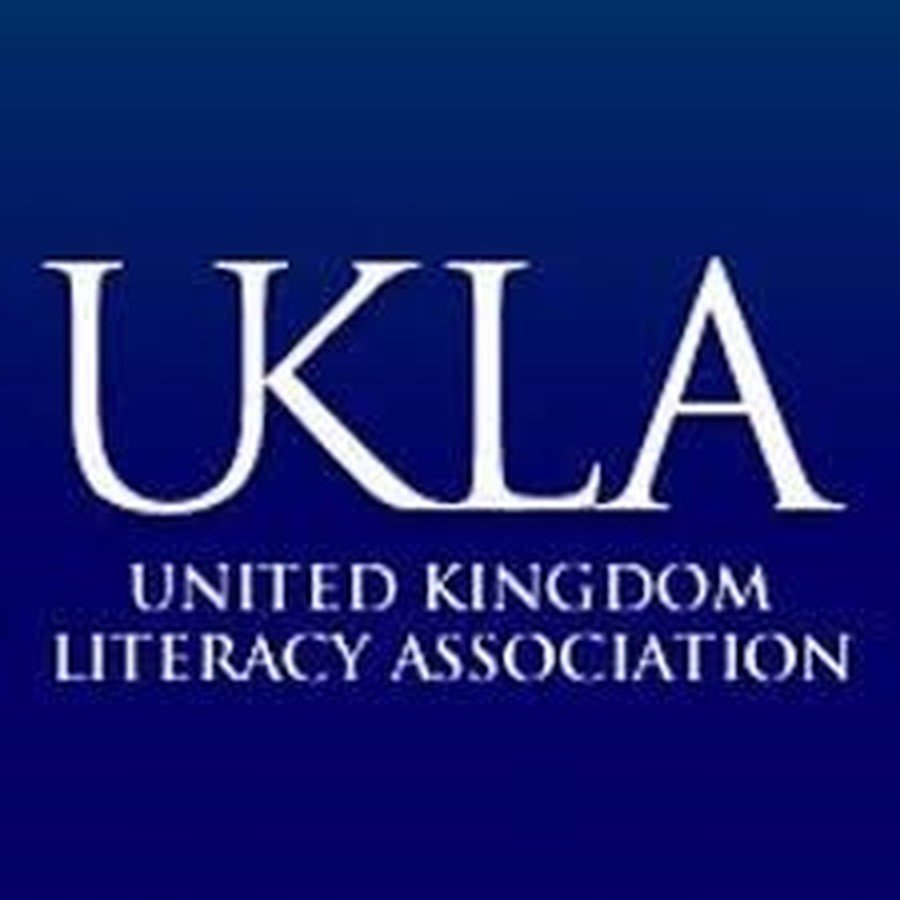 "This award is more than a celebration of creative, enthusiastic and engaging teaching. It is a kite mark for excellence." Tracy Parvin, UKLA President
Implementation: Reading
Reading is taught rigorously and sequentially in order that pupils develop fluency, confidence and an enjoyment of reading. Across the school, children's reading attainment is carefully assessed; any gaps are addressed quickly and effectively. Pupils read widely and confidently; this is evidenced in reading comprehension discussions and in the high quality of their writing. Pupils continue to refine their reading skills across KS2 developing their skills of inference, comprehension and prediction.
Reading is used as a stimulus for writing and evidence in books shows pupils' excellent creative response to high quality texts. Engaging and aspirational whole school events have been established to encourage all children to become passionate readers e.g. our Horfield School Book Award and Children's Literature Festival.
At Horfield, reading is important to us and we work hard to engender a love of and passion for reading in every child. This is an important part of our ethos and is embedded throughout the school.
We have a levelled reading scheme and every child has an individual reading book. Children have opportunities to read regularly to teachers, teaching assistants and volunteers. The children progress through the scheme until they become "extended readers" at which point they can choose books from their class book corner or the library. We actively encourage parents to hear their children read every night and a Reading Record aids home/school dialogue in this area.
We are proud of our library to which we are continually adding books and every year group has an allocated time in the library each week. Our highly successful bi-annual Book Fairs raise lots of money for the purchase of new books so our library books are constantly fresh and updated, and never tired.
Recommended reading list
Recommended reading for EYFS/KS1 & KS2. Please click on the appropriate links below.
Reading on the Rugs in the Apple Orchard
On sunny days Year Six deliver boxes of books and rugs to the Apple Orchard so that anyone who'd like to enjoy a book at lunchtime can relax and have a good read.
 Implementation: Writing
Writing is a very strong feature of the school. 83% of KS2 pupils achieved the expected standard in writing in 2019. Pupils are able to write for a variety of audiences and purposes.
'Imagination Station' activities focus on raising attainment in writing through exposure to rich and inspiring texts. The most able pupils develop their descriptive skills through their use of a range of more sophisticated language features. Pupils demonstrate that they can reflect on their work, respond to each other and use sentence structure and punctuation to create effect and to engage the reader. Our Creative Arts Leader established and champions these opportunities and they have had a demonstrable impact on children's outcomes across the school. The school's excellence in Literacy teaching and learning was recognised as the winner of the 'UKLA Literacy School of the Year' award in 2017.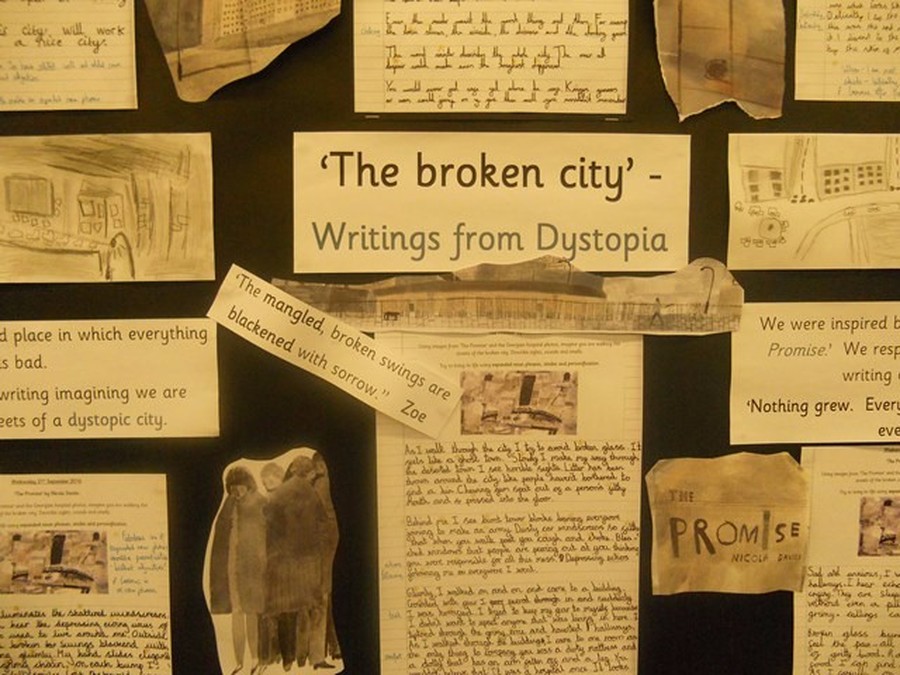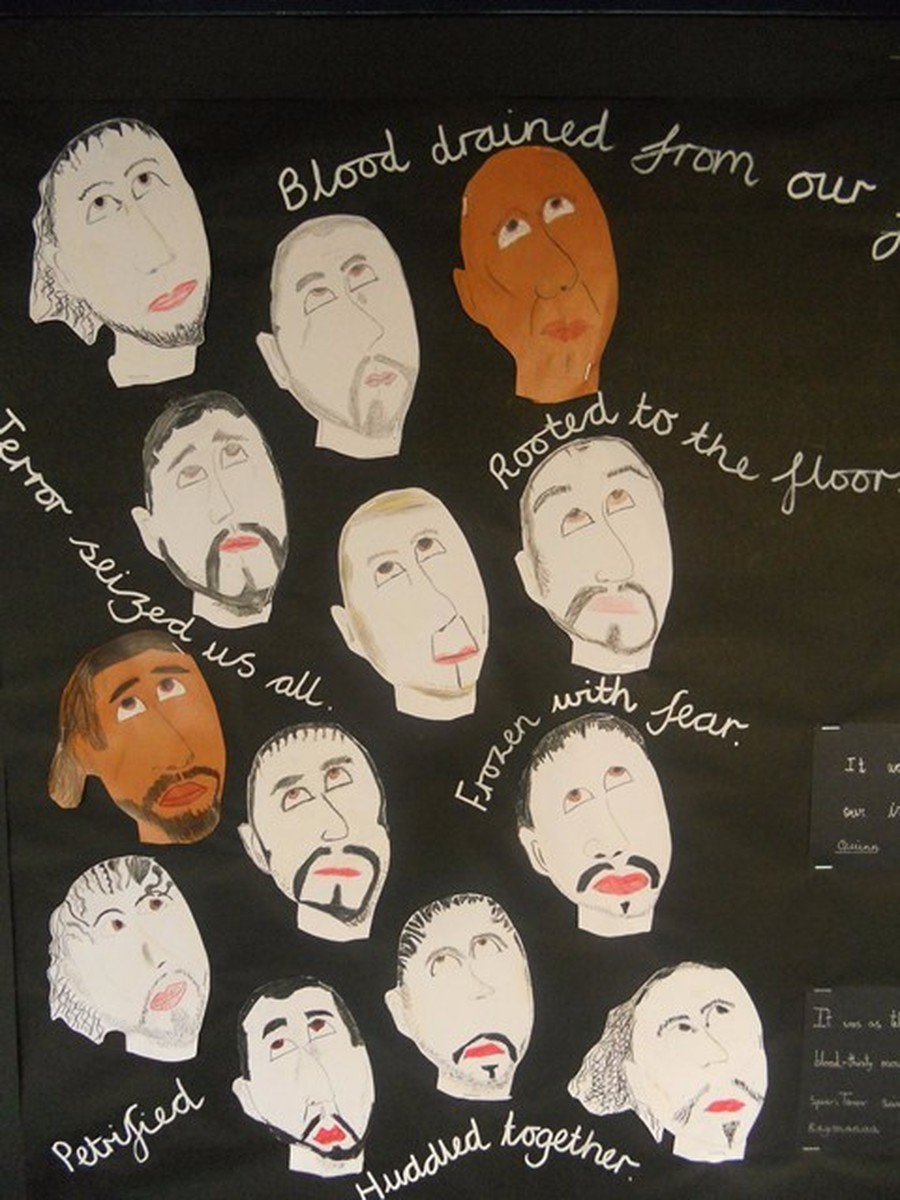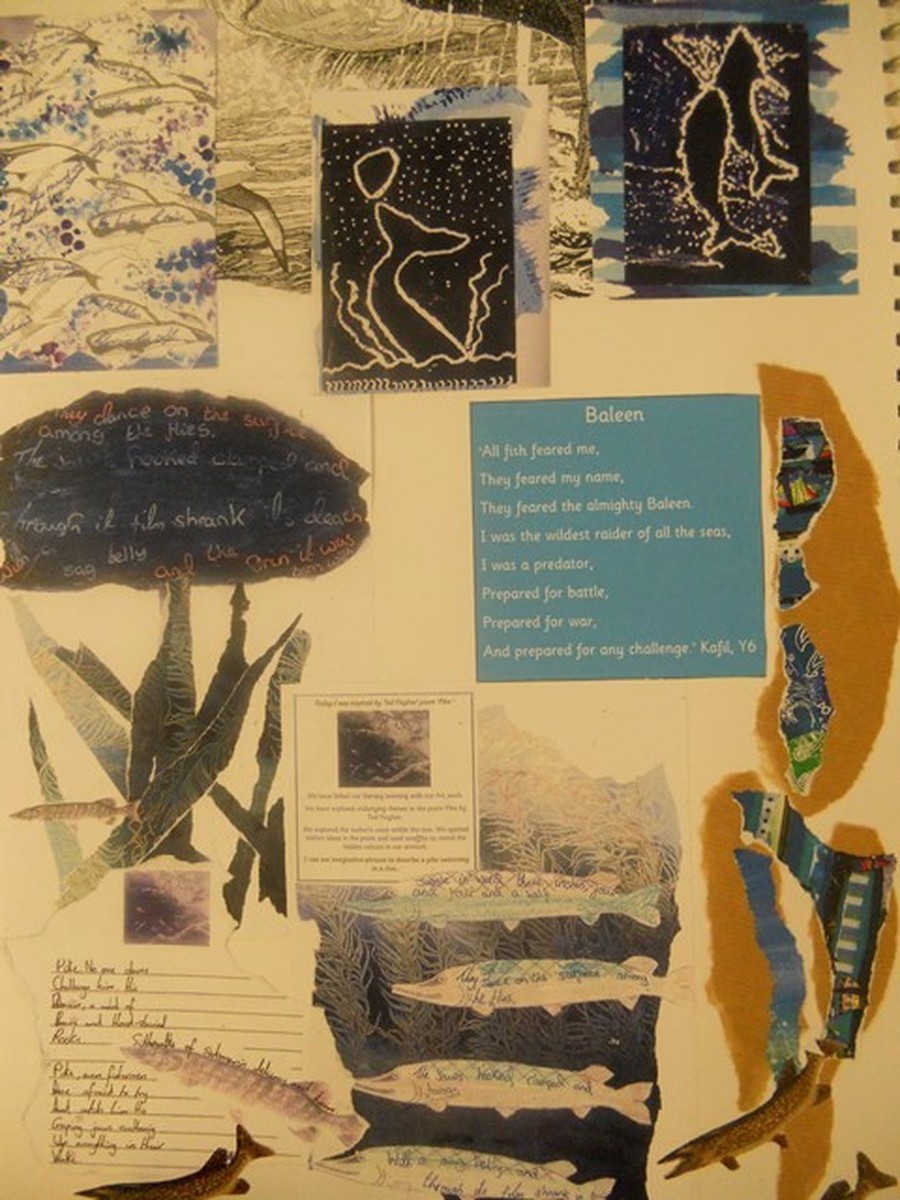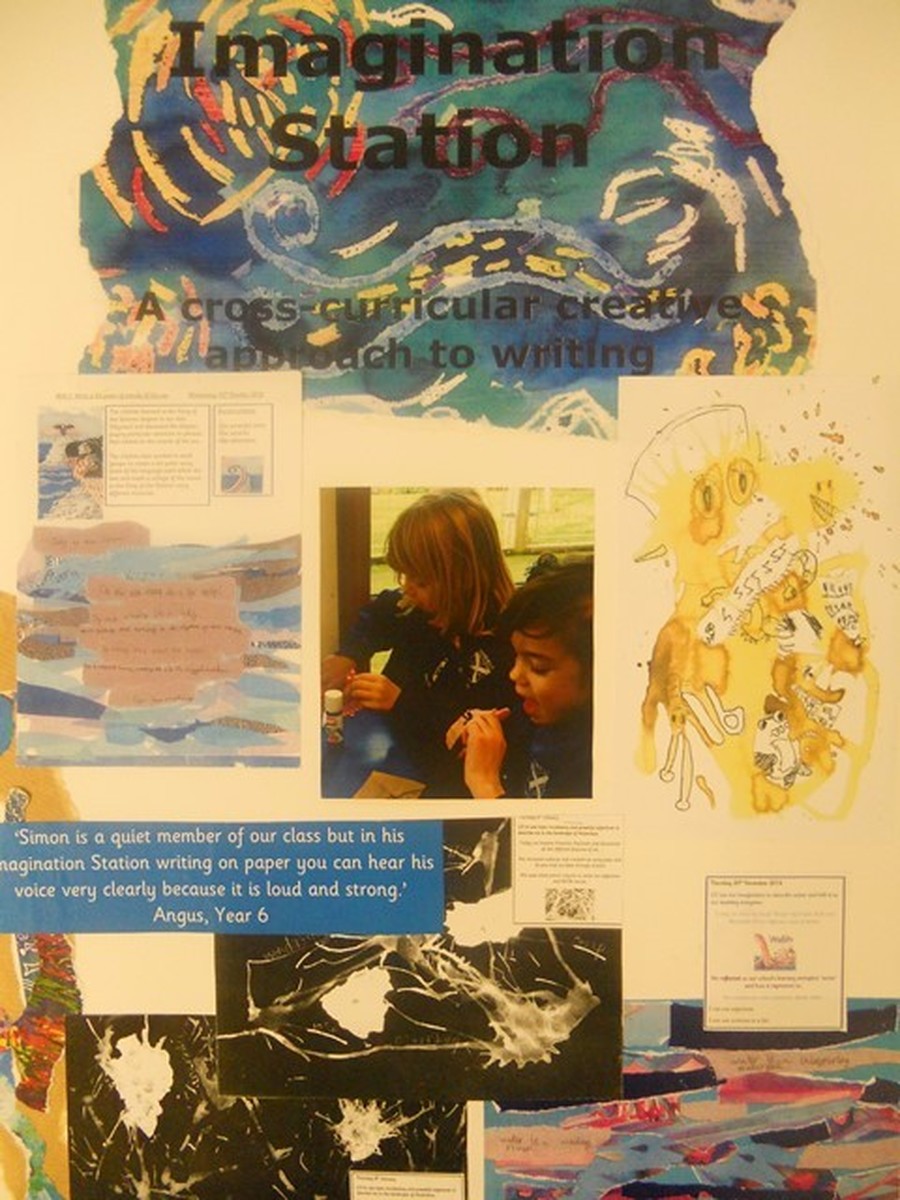 Spelling, punctuation and grammar
We have in place a rigorous and structured programme for teaching phonics, spelling, handwriting, punctuation and grammar which is firmly embedded across the school. Grammar is taught both discretely and through English lessons, and every Wednesday Years 2 to 6 have an early morning "Words on Wednesday" activity to help embed aspects of grammar and punctuation. The school has a wide range of strategies for the teaching of spelling and is firmly established across all year groups.
Spoken language
As a Platinum Artsmark school, we place a heavy emphasis on the importance of spoken language through performance; in English, we focus on the dramatic performance. Children across the school are exposed to a wide range of performance opportunities either as participants or as audience. We are fortunate to enjoy visits from the Old Vic Theatre School once a year where they entertain us with their version of the Nativity. Year groups enjoy occasional visits to the theatre to see shows which are linked to their topics of work. All children in Reception perform in their Christmas Nativity play and we have a thriving KS2 after school drama club which puts on a yearly performance.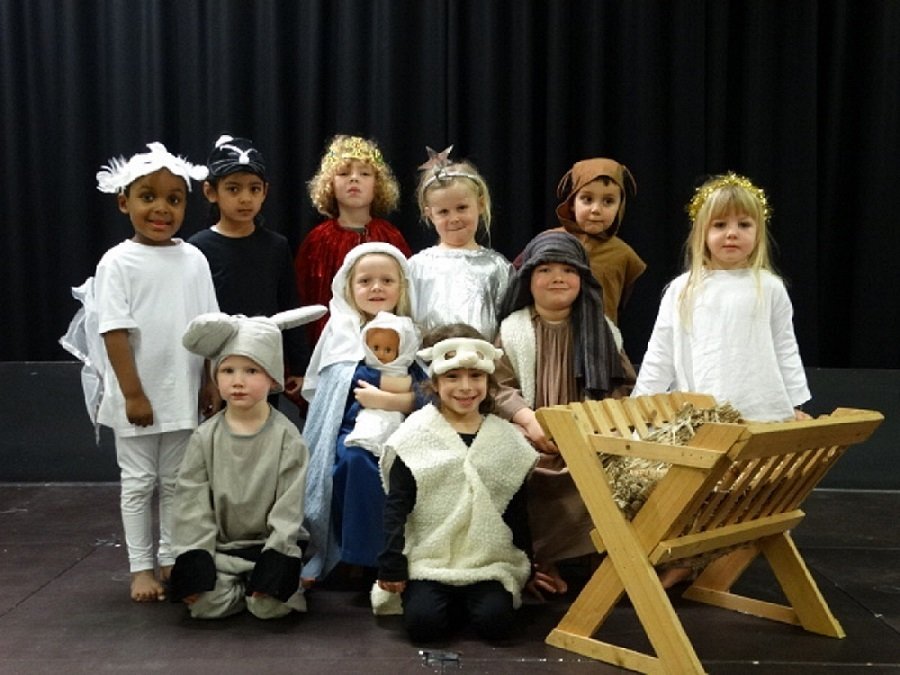 For the last few years, Year 6 has participated in the Shakespeare Schools' Festival, the UK's largest youth drama festival; in the last four years they have performed "Julius Caesar", "Hamlet", "Romeo & Juliet" and "Macbeth".
At the end of each year, Year 6 come together to put on a performing arts extravaganza which celebrates all aspects of the performing arts. We believe firmly in the small performance opportunities and not just the large, and so children are encouraged to perform at every possible opportunity, in whatever setting they feel most comfortable whether this is to their class, in an assembly or to an outside audience.