English - writing
Statement of 

Intent

 
Our aim is that children at Horfield are inspired by the power of language. We ensure that the curriculum expectations and progression of skills are met through delivering a broad, balanced, meaningful and memorable curriculum so that each child enjoys developing their knowledge, skills and understanding as a reader, writer, speaker and listener.
We want children to know more, understand more and remember more about writing so they can write creatively and with enjoyment. We use high-quality, engaging texts and immerse children in vocabulary-rich learning environments. We are passionate about teaching children to speak and write fluently and confidently so that they can communicate with others, and we provide many opportunities for the children to practice their literacy skills to develop a love of reading, creative writing and purposeful discussion.
Our writing curriculum adheres to the National Curriculum and is organised into the strands of spelling, grammar & punctuation, handwriting and presentation and composition. Although these strands are taught explicitly at times, it is our intention that children intertwine their knowledge to become creative fluent writers who are enthusiastic about themselves as writers. Through our teaching, children have the opportunity to talk about what they want to write and then understand the importance of the drafting and editing process before producing a finished piece. Through our choice of genres, we give children the opportunity to write for a real purpose so they have the opportunity to see the impact of their writing on others.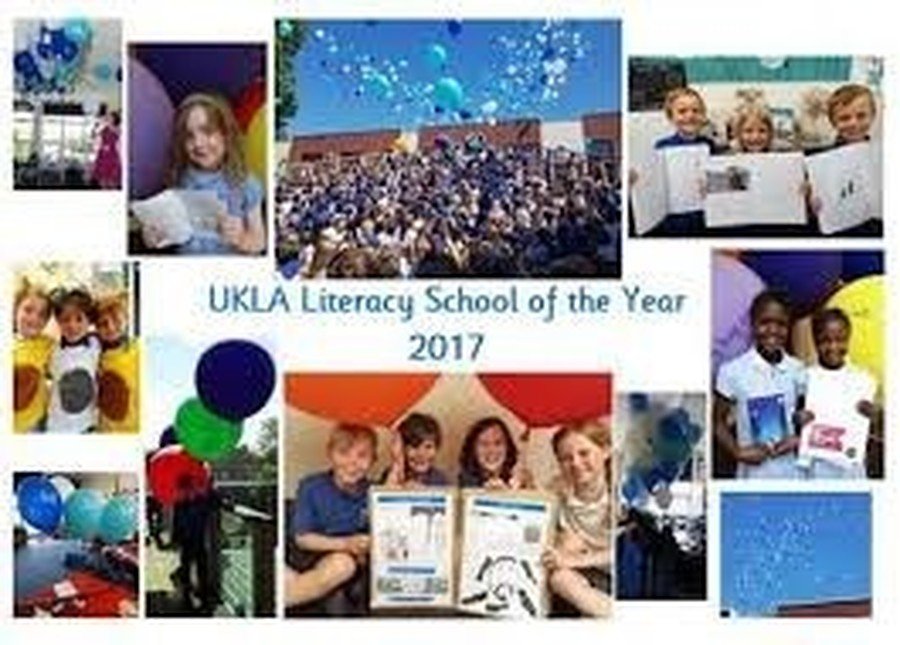 Horfield Primary School
UKLA Literacy School of the Year 2017-2018!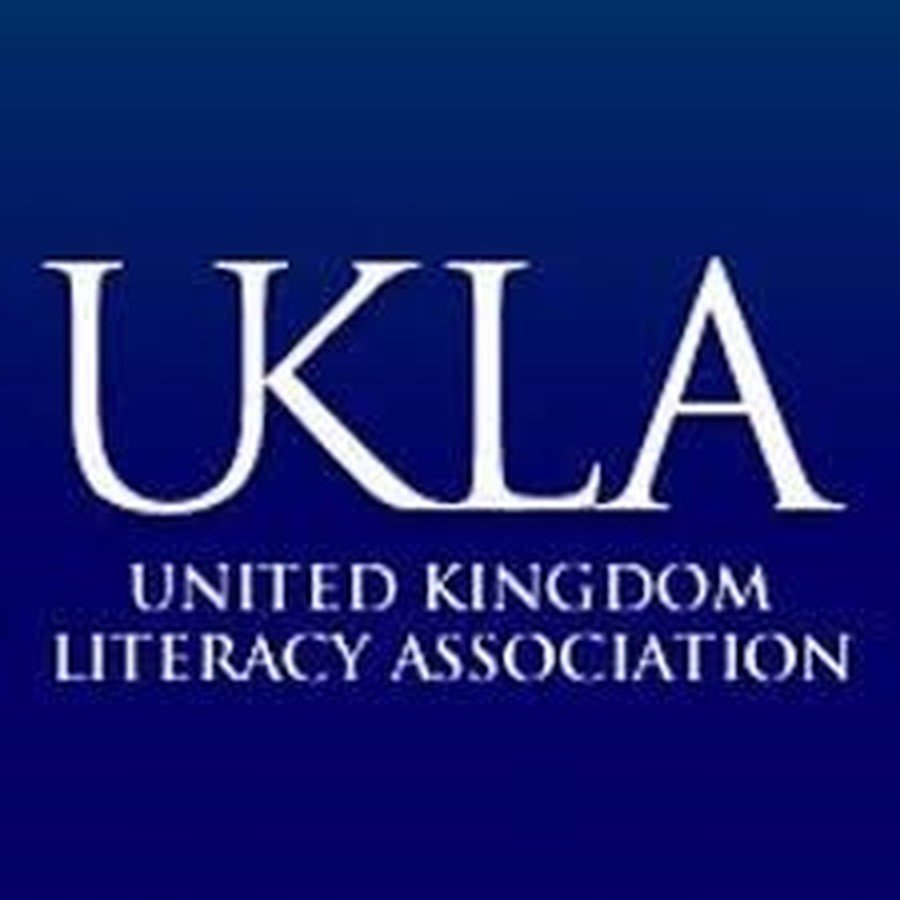 "This award is more than a celebration of creative, enthusiastic and engaging teaching. It is a kite mark for excellence." Tracy Parvin, UKLA President
Implementation
Writing is strong feature of our school. 83% of Key Stage 2 (KS2) pupils achieved the expected standard in writing in 2019. Children are able to write for a variety of audiences and purposes.
Writing is taught daily across the school. In the Early Years Foundation Stage (EYFS) and Key Stage 1 (KS1), there is a strong focus on developing the foundations of writing through the use of phonics for spelling and the explicit teaching of correct punctuation and sentence structure. As children's skills develop, writing has a clear link with high-quality texts which are used as models to inspire the children's own creative writing. Children are given the opportunity to write for a variety of purposes and are always keen to share their writing with others. Through other areas of the curriculum, children are given opportunities for cross-curricular writing such as reports in Science or persuasive letters in History.
'Imagination Station' lessons focus on raising attainment in writing through exposure to rich and inspiring texts. All children have the opportunity develop their vocabulary and descriptive writing through their use of a range of more sophisticated language features. Children demonstrate that they can reflect on their work, respond to each other and use sentence structure and punctuation to create effect and to engage the reader.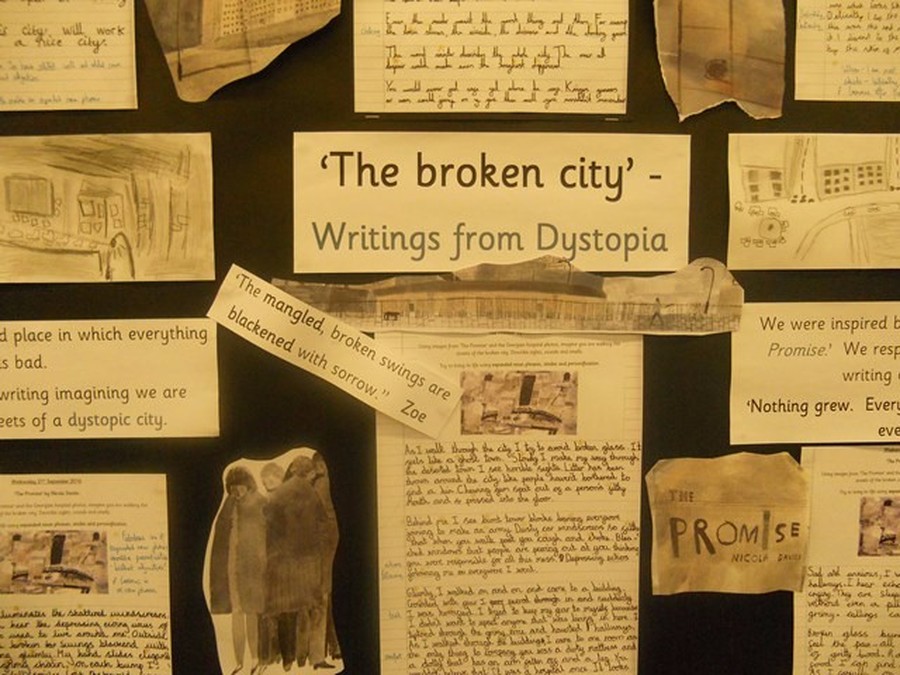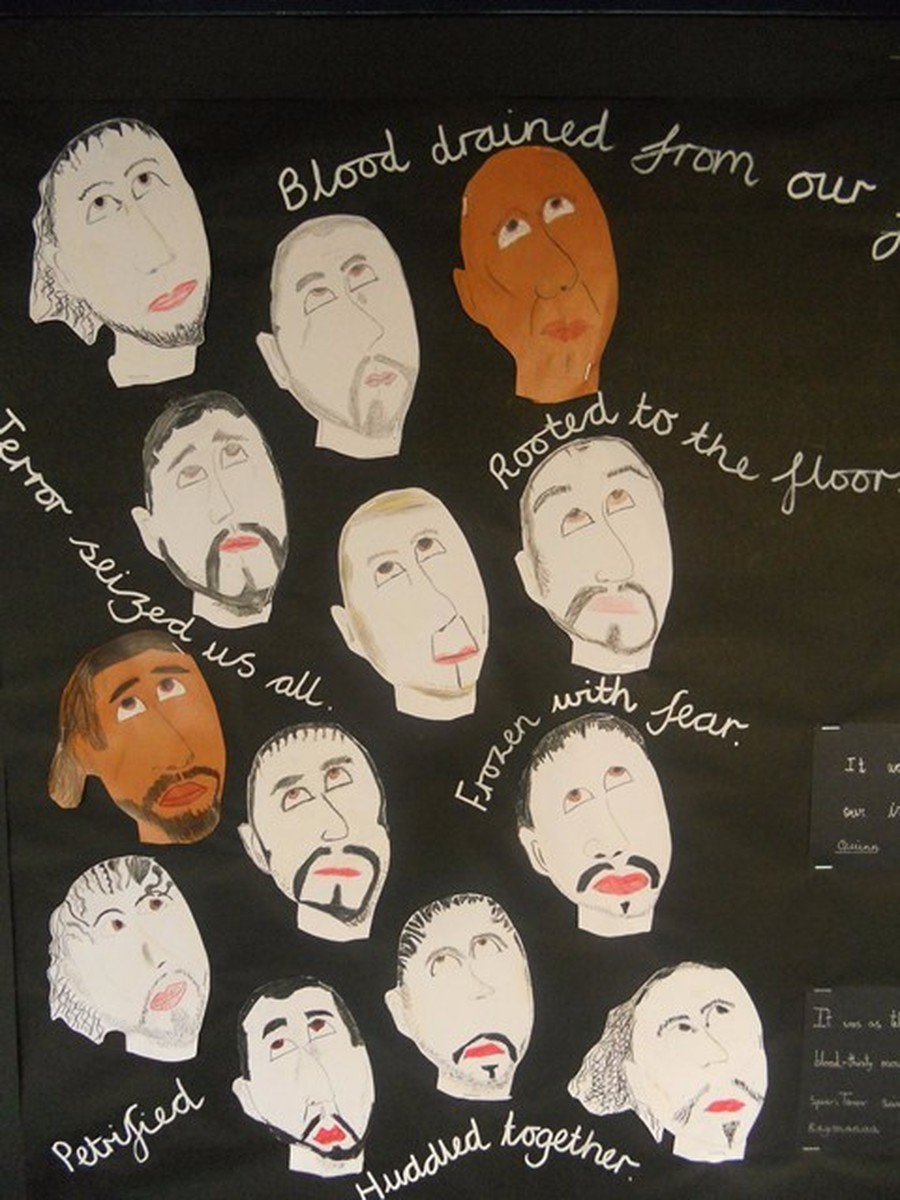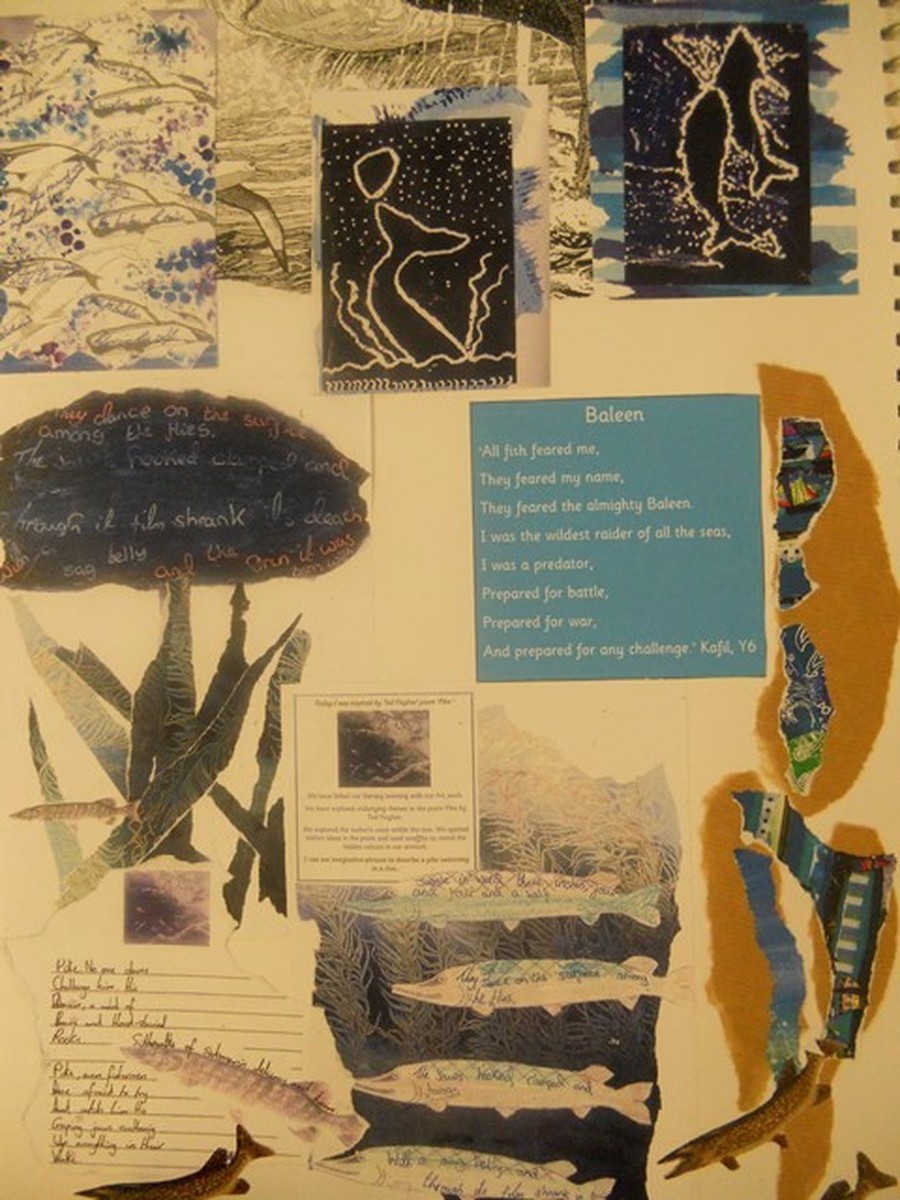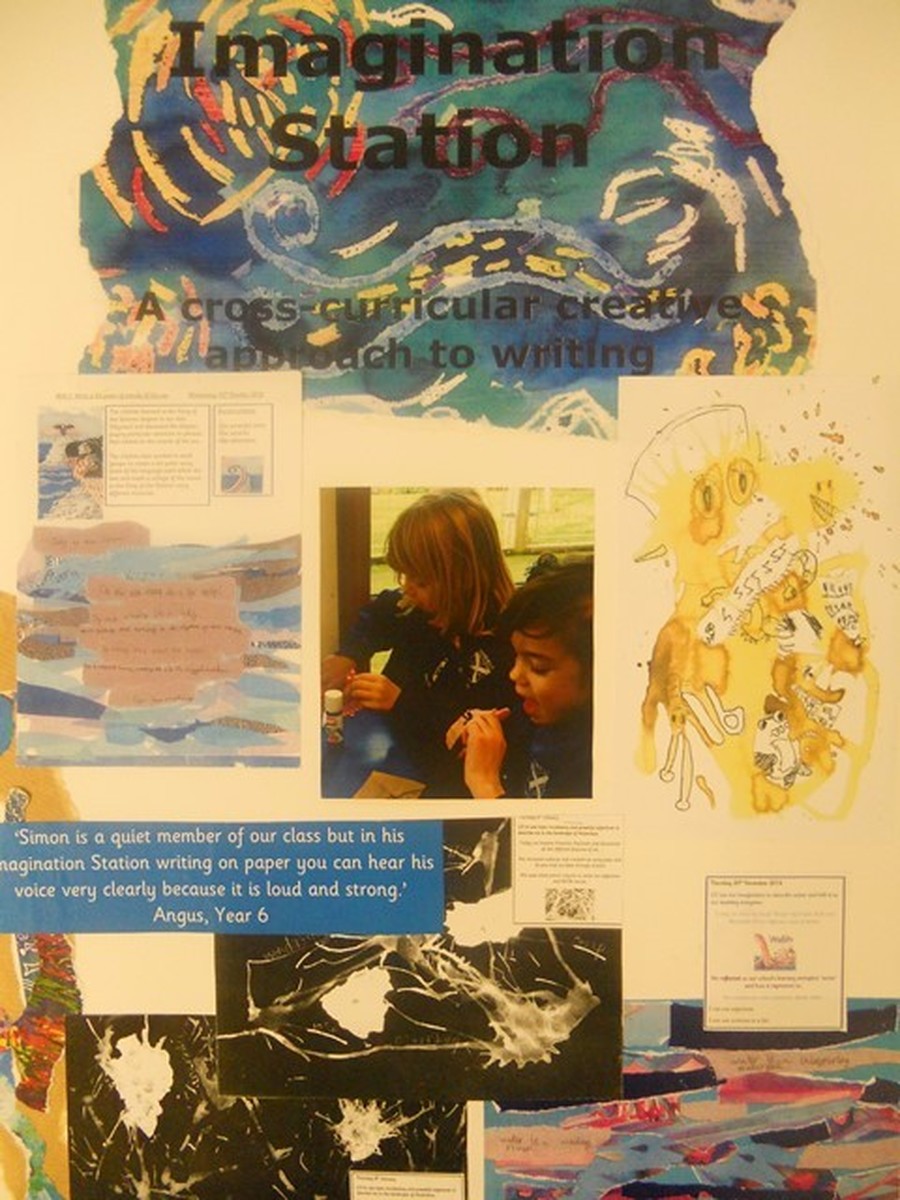 Spelling, Punctuation and Grammar
We have in place a rigorous and structured programme for teaching phonics, spelling, handwriting, punctuation and grammar which is firmly embedded across the school. Grammar is taught both discretely and through English lessons, and every Wednesday Years 2 to 6 have an early morning "Words on Wednesday" activity to help embed aspects of grammar and punctuation. The school has a wide range of strategies for the teaching of spelling which are firmly established across all year groups.
Spoken Language
As a Platinum Artsmark school, we place a heavy emphasis on the importance of spoken language through performance; in English, we focus on the dramatic performance. Children across the school are exposed to a wide range of performance opportunities either as participants or audience. We are fortunate to enjoy visits from the Old Vic Theatre School once a year where they entertain us with their version of the Nativity. Year groups enjoy occasional visits to the theatre to see shows which are linked to their topics of work. All children in Reception perform in their Christmas Nativity play.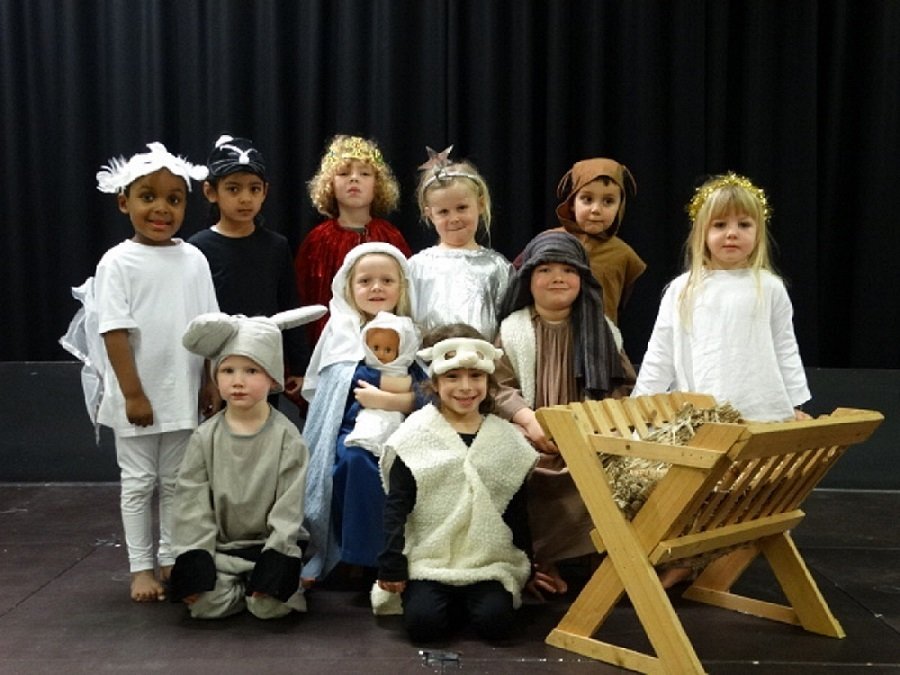 For the last few years, Year 6 has participated in the Shakespeare Schools' Festival, the United Kingdom's largest youth drama festival; past performances include "Julius Caesar", "Hamlet", "Romeo & Juliet" and "Macbeth".
At the end of each year, Year 6 come together to put on a performing arts showcase which celebrates all aspects of the performing arts. We believe firmly in the small performance opportunities and not just the large, so children are encouraged to perform at every possible opportunity, in whatever setting they feel most comfortable whether this is to their class, in an assembly or to an outside audience.
Our Writing Curriculum by Strand
Our Writing Curriculum by Year Group