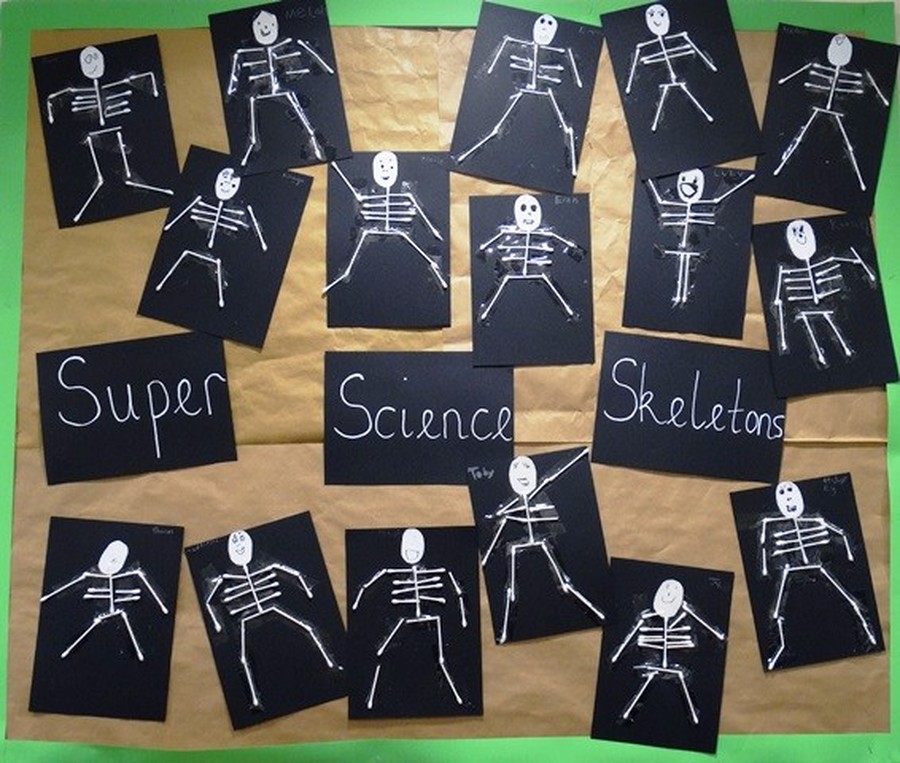 Science
Statement of Intent
At Horfield we believe that a high quality Science education provides the foundations for understanding the world through the specific disciplines of biology, chemistry and physics. Science has changed our lives and is vital to the world's future prosperity. All pupils should be taught essential aspects of the knowledge, methods, processes and uses of Science. Through building up a body of key foundational knowledge and concepts, pupils should be encouraged to recognise the power of explanation and develop a sense of excitement and curiosity about natural phenomena. We want children to know more, understand more and remember more about science so they can fully understand the natural world.
Science in our school is about developing children's ideas and ways of working that enable them to make sense of the world in which they live through investigation, as well as through using and applying process skills. The staff at Horfield ensure that all children are exposed to high quality teaching and learning experiences, which allow children to explore their outdoor environment and locality, thus developing their scientific enquiry and investigative skills. They are immersed in scientific vocabulary, which aids children's knowledge and understanding not only of the topic they are studying, but of the world around them. We intend to provide all children, regardless of ethnic origin, gender, class, aptitude or disability, with a broad and balanced science curriculum that inspires and excites them and helps them to see themselves as potential scientists of the future.
We place great emphasis on the importance of enquiry based learning and research. We want our pupils to appreciate the way that science is an integral part of our lives. Opportunities for real life scientific experiences have been established within the local community including local hospital and Eco projects in order to develop and enhance pupils' knowledge of the local and wider world. The Science taught at Horfield provides children with the knowledge and understanding they need for studying sciences at secondary level.
Implementation
Our curriculum develops scientific knowledge and conceptual understanding through a variety of strands such as Animals including Humans, Earth & Space or Plants. Science is taught discreetly and also through cross-curricular links with other subjects including Maths, Computing and English. As our learners progress through the school, they have different opportunities to carry out practical tests and investigations and to visit other places in order to gain first hand experiences with experts in their field.
Our curriculum adheres to the National Curriculum and we also use the PLAN scheme which has been designed by the Association for Science Education. We want to ensure that our curriculum is progressive and ambitious with a focus both on factual knowledge but also on the strand of working scientifically which runs through the whole curriculum to develop children's ability to investigate as 'real-life' scientists.
Last year we undertook an extensive external assessment of Science at Horfield through the Primary Science Quality Mark, we are very hopeful that this will be awarded early this academic year. This assessment has helped us to examine every aspect of our Science teaching so we can ensure it is of the highest quality.
Take a look at some of the things we have been learning:
Every year group had the chance to work with Mr Grant our resident engineer to investigate the best way of powering the lights in our brand new reading cabin. Our new wind turbine is now up and running funded by a grant from the Royal Society. Thank you Mr Grant for all your hard work making this happen.
Every class had a visit from the Explorer Dome linked to the units they were currently studying. This was part of the funding we received as part of the award for our very own Mrs Cunningham who is currently Science Teacher of the Year.
Year 1 were using our grounds to investigate things that are living, not living and never been alive
Year 3 were excavating fossils, breaking open dinosaur eggs and were very lucky to receive a visit from Max's Grandad who is an archaeologist! He brought in a variety of fossils for the children to examine and gave a really interesting talk.
Year 4 went on a trip to St George's and built upon their knowledge of sound. They saw just how thin the ear drum is and discovered that there are sounds children can hear that adults can't!
Year 6 had a visit from one of our local secondary schools and enjoyed a brilliant afternoon investigating chemicals. They carried out a practical and discovered that chemicals can combine to produce some really interesting colours.
Our Science Curriculum by Strand
Our Science Curriculum by Year Group