Welcome to Classes 13 and 14
Whole school metaphor: Birds – reaching great heights

Inspired by Duncan Annand's book 'Caged', Year 6 thought carefully about what freedom is. They read Maya Angelou's poem 'Caged Bird' as well as Amnesty International's books 'Dreams of Freedom' and 'We Are All Born Free'. In response to all of these, they wrote their own piece of writing about freedom.
Lessons for Life

We were inspired by Charlie Mackesy's book 'The Boy, the Mole, the Fox and the Horse' which is a wonderful book full of life lessons and beautiful illustrations. Inspired by these, we decided to write some of our own lessons for life.
There are many wonderful pages in the book, but this page particularly intrigued us: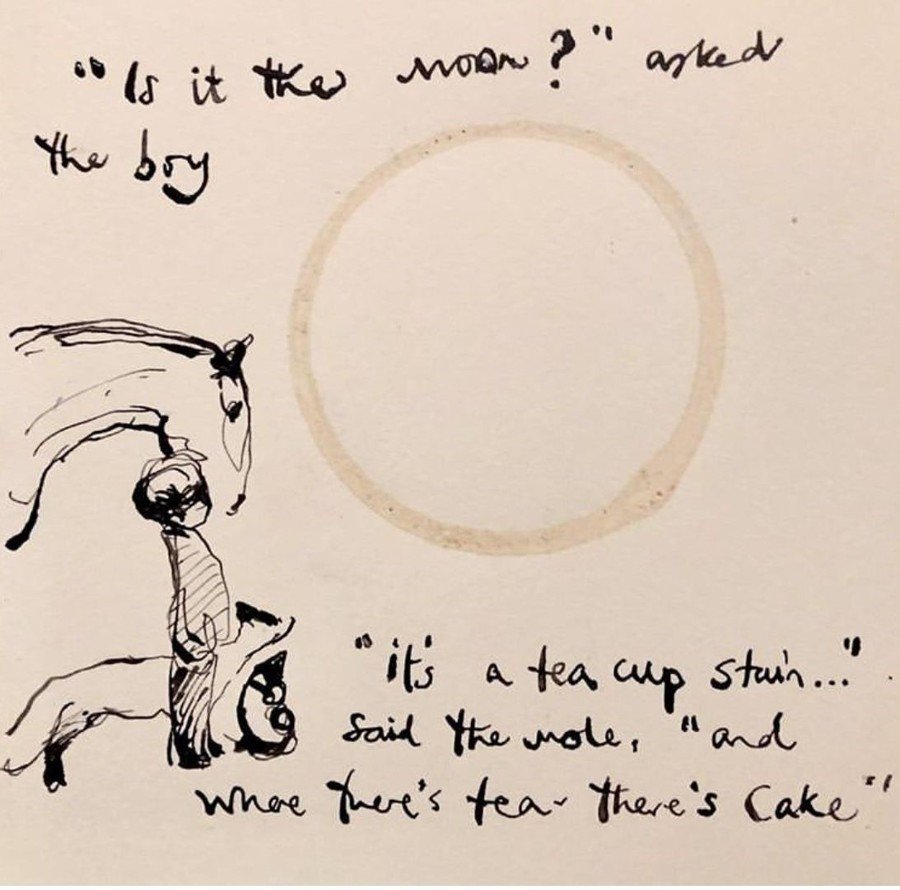 Here, Charlie Mackesy included a tea cup stain in his book. We learnt about how Leonardo da Vinci was inspired by stains on walls – he encouraged the viewer to search for meaning in the chaos. We attempted this by creating our own tea stains and looking for meaning in them.
Class 13 'Kestrals' Praise Postcard
We have all made birds to decorate our card. We were inspired by the work of Charley Harper in response to our whole school metaphor of 'Birds reaching great heights.'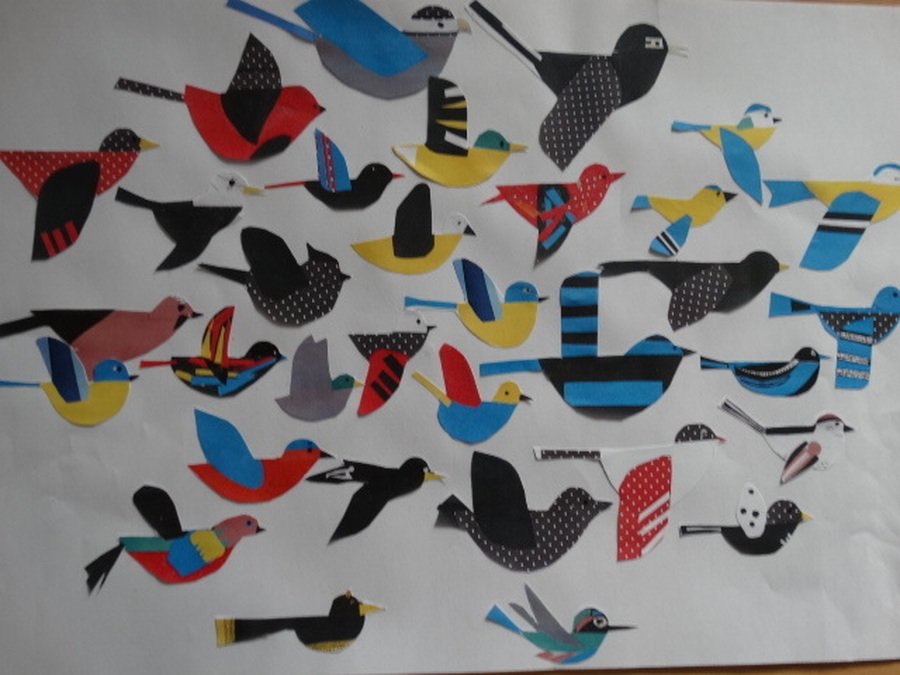 Colour Monster
For our 'Whole School' entrance hall display we wrote poems inspired by the book 'The Colour Monster' by Anna Llenas. We united as a whole school to explore our emotions. Can you spot how we have captured each feeling from the story with our use of colour and powerful descriptive language?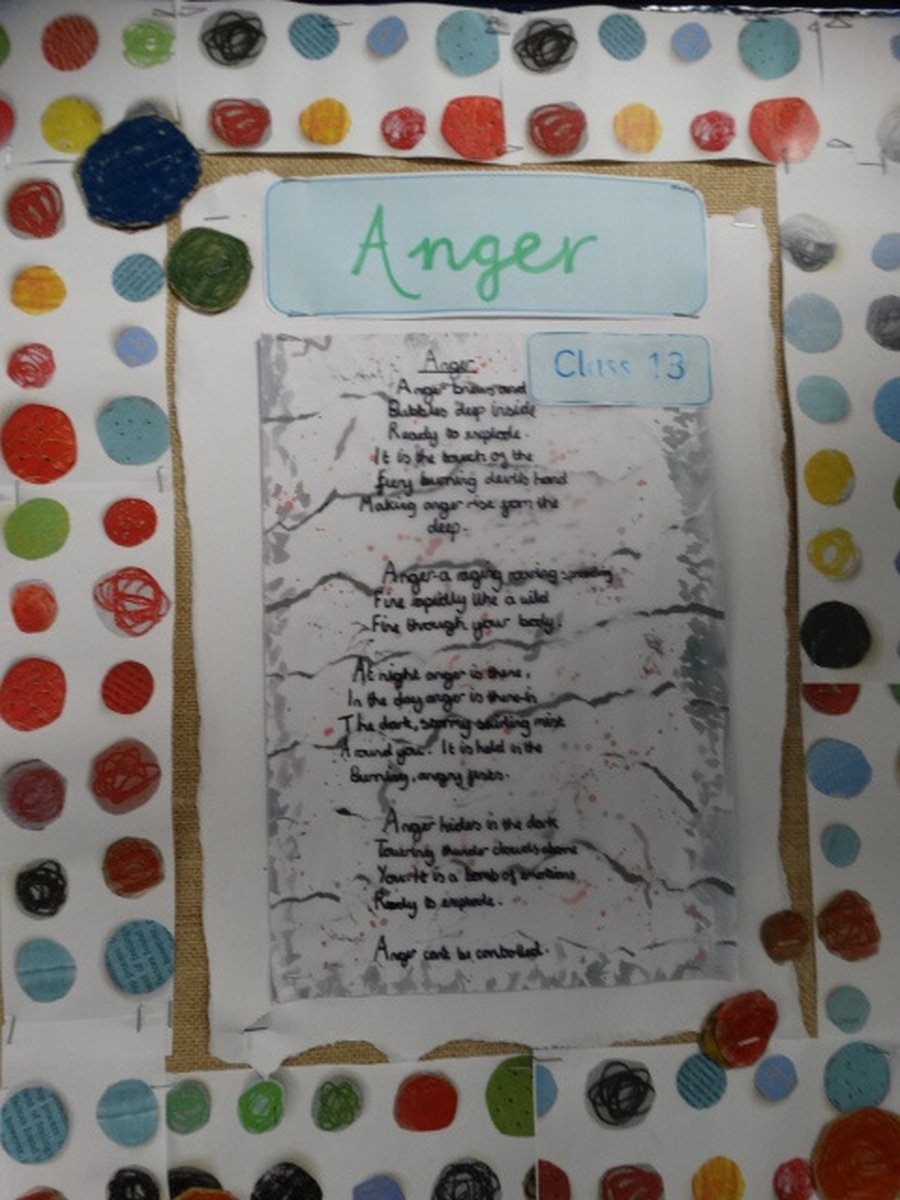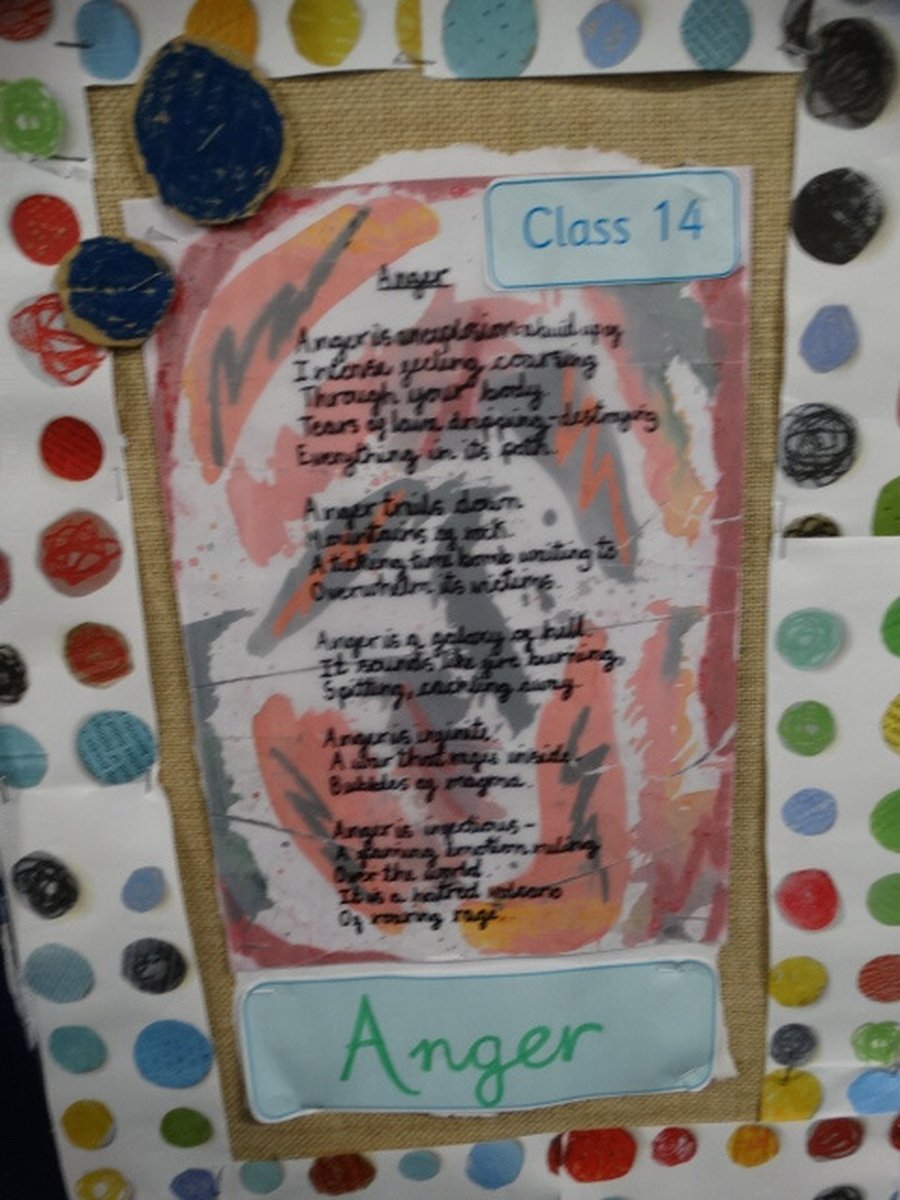 Here are our Class Charters for 2020-2021.
Our Learning Metaphor this year is birds.