Welcome to Classes 5 and 6
Christmas is coming!
We have been having fun making Christmas decorated branches to hang in the school hall.
Great Fire of London
Our topic during Term 2 is The Great Fire of London. We have been learning that the fire was able to spread easily due to a number of factors – the houses were made of wood and straw, they were very close together and there had been many days of hot, dry weather. Today we recreated how the fire spread.
Exploring Spanish
In Year 2 we have weekly Spanish lessons with Ms Collings. Recently we have been learning the words for the continents and oceans.
Singing
Our exciting weekly music lessons with Miss Cooper.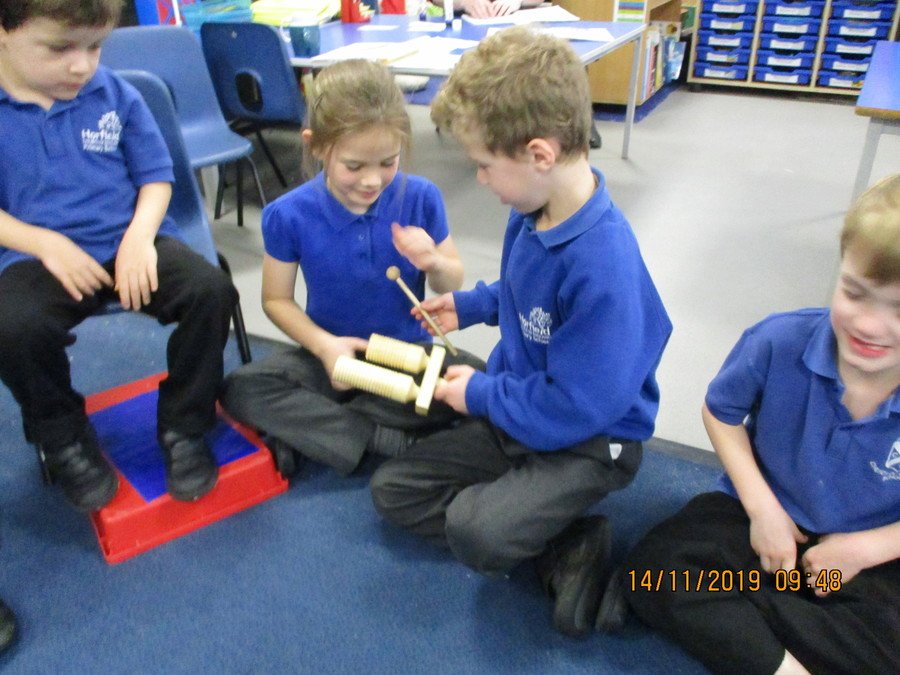 Vivian Schwarz Visit
Year 2 had a wonderful week last week. On Wednesday they visited the Old Vic to see Viviane Schwarz. She demonstrated how to make a book.
"She had a nice voice" Susie
"Viv read to us and I love it!" Jowan
"She explained why she liked being an author" Abigail
We were then thrilled to welcome Viv into our school on Friday. Classes 5 & 6 created their very own book with Viv. Please do visit the library to read them!
Marbling
Year 2 created stunning Great Fire of London Silhouette pictures using a marbling technique. We sprayed shaving foam into a tray, dropped in 3 different food colourings then we swirled the glorious mixture around. We dipped in our card, pulled it out and scraped off the shaving foam off to reveal a fantastic swirled pattern. Afterwards we created a silhouette using black card and 2D shapes. We stuck this onto marbling.
In our next lesson we created a kenning-style poem about the Great Fire of London which we copied onto the swirling flames on the picture.
Mexican Hat Dance
Year 2 thoroughly enjoyed performing a traditional Mexican Hat Dance to parents!
Autumn Science and Art on Durdham Downs
Year 2 had a glorious morning learning about the Bristol Whitebeam Tree that is unique to our city. They created an amazing natural piece of art & topped the morning off by creating local animals out of clay and other natural resources.
Micro-habitats
Year 2 have been learning about micro-habitats as part of their science curriculum. They had lots of fun exploring the school grounds looking for mini-beasts and their habitats.
Our new learning metaphor for 2019/2020 is Exploration so very soon you will be able to see our new Class Charters.
Parent Information Evening.
If you were unable to attend please take a look through the PowerPoint that was shown on the evening. If you have any queries please do not hesitate to contact your child's class teacher.