Welcome to Classes 5 and 6
Great Fire of London Art
Year 2 have created amazing silhouettes of the skyline illustrating how London may have looked during the Great Fire in 1666.
They squirted shaving foam into a tray. Dropped in food colouring. Then then swirled the colouring. Next they squashed a piece of card into the foam. They pulled it out, scraped off the foam to reveal their amazing scenes. Afterwards they drew around 2D shapes to create the buildings. These were then added to the foam marbling. The results were stunning!
We were then inspired to create a noun-phrase poem to describe the scene.
Microhabitats
In science we learnt about microhabitats. We found out that there are lots of microhabitats in our school! We decided to create some more by making bug hotels. We repurposed cartons and cardboard tubes to be the structure. Then we added leaves and twigs for the creatures to live in. Finally, we attached string so that we could hang them up to keep the creatures away from some of their predators.
Clay Animals
Year 2 created some fantastic native British Animals only using natural materials. We used tools to create patterns on our animals. We inserted wooden matchsticks to create spikes in the hedgehogs and oak leaves for busy tails!
Salsa
Year 2 have been learning about Mexico this term. They recently watched a demonstration from Mrs Welch on how to make Salsa. They tasted it afterwards!
Autumnal Art
Year 2 have enjoyed creating some amazing autumnal art this week. They were inspired by the artist Andy Goldsworthy. They collected leaves from around the school grounds, starting with yellow, moving to orange and finally onto red. Javi spotted some leaves that were multi-coloured and he exclaimed that they looked like flames!
Colour Monster Art
Year 2 have been enjoying The Colour Monster by Anna Llenas. We were inspired to create a green calm collage of natural things that we found in the school grounds.
Science - Alive, Dead, Never Been Alive
Year 2 have been thinking about alive, dead or never been alive. We learnt that if something is alive it breathes, drinks and eats. We found out that if something is dead it no longer does these things. If an object was never alive it never did any of these things.
Class 5's 'Humming Birds' Praise Postcard
We have all made Humming Birds to decorate our card which was inspired by our whole school metaphor of 'Birds reaching great heights.'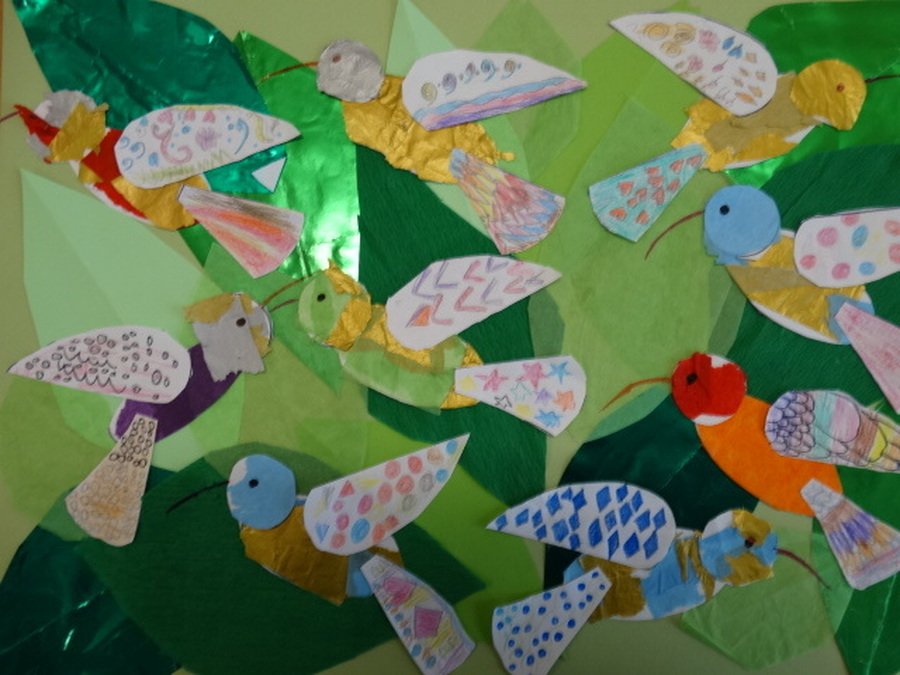 Class 6 'Jays' Praise Postcard
We have all made Jays to decorate our card which was inspired by our whole school metaphor of 'Birds reaching great heights.'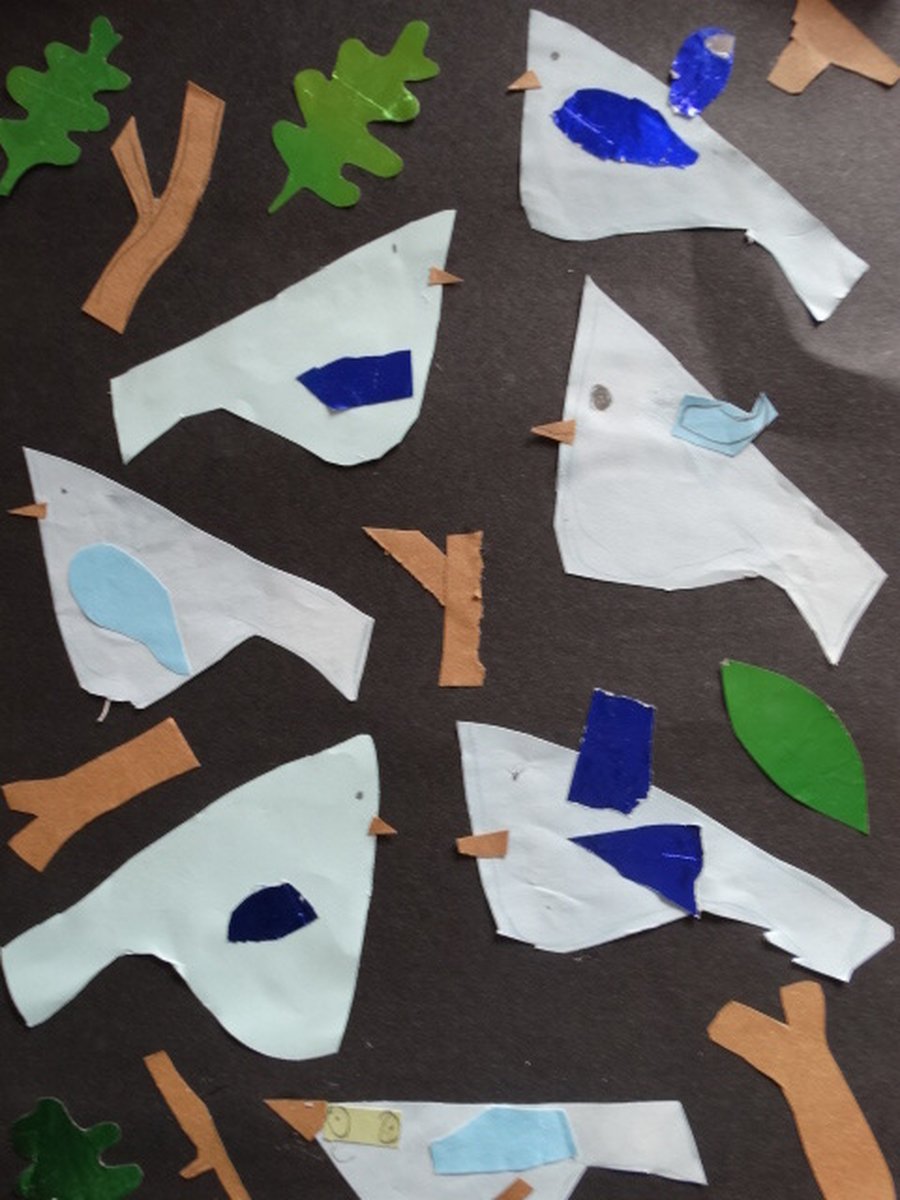 Colour Monster Writing
For our 'Whole School' entrance hall display we wrote poems inspired by the book 'The Colour Monster' by Anna Llenas. We united as a whole school to explore our emotions. Can you spot how we have captured each feeling from the story with our use of colour and powerful descriptive language?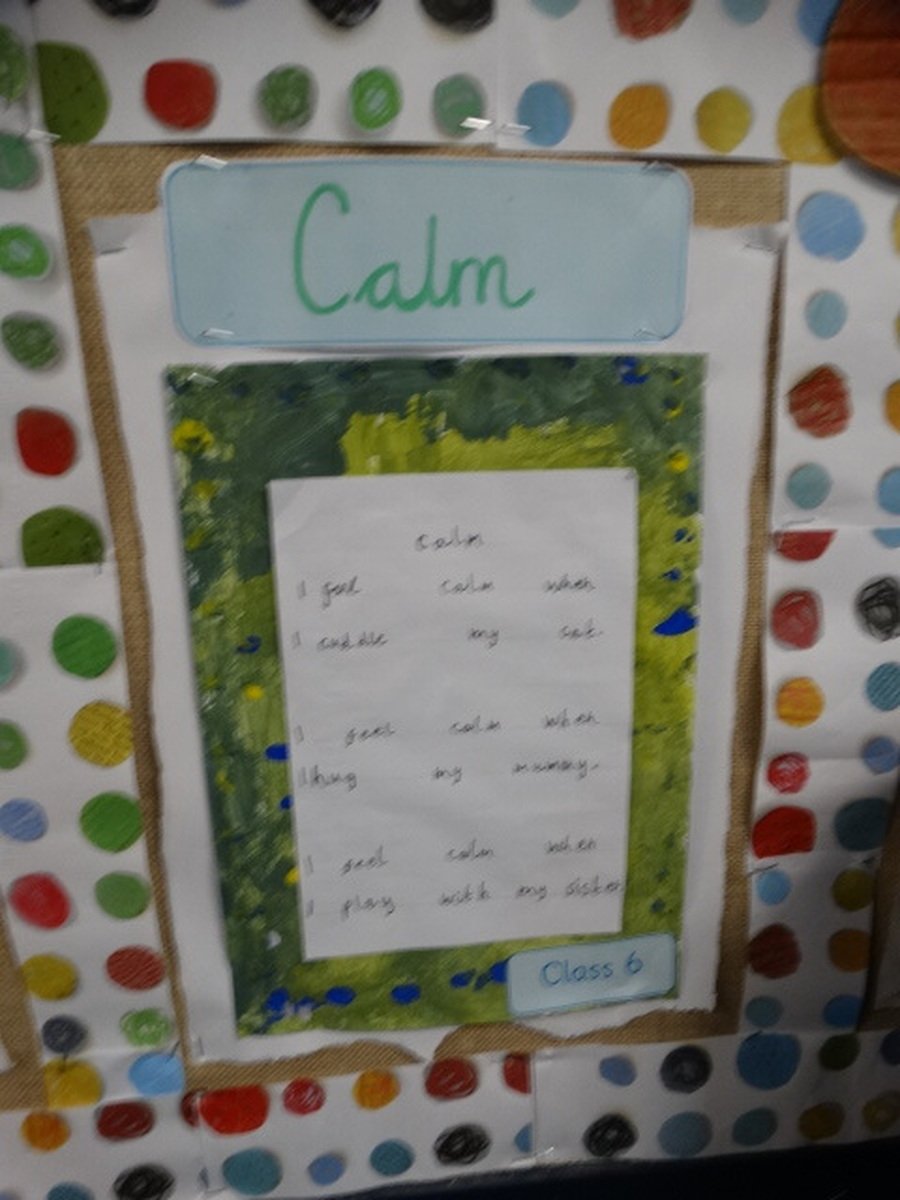 Here are our Class Charters for 2020-2021.
Our Learning Metaphor this year is birds.